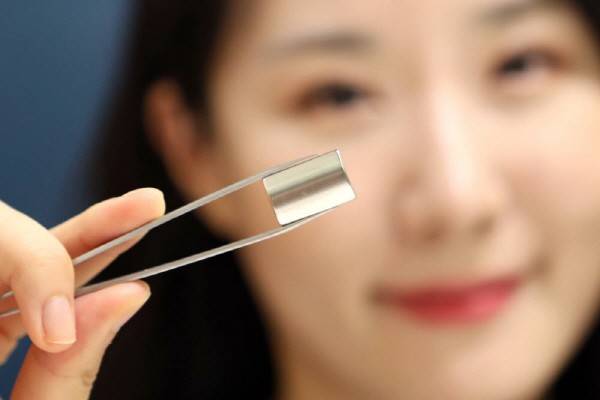 LG Innotek announced on the 13ththat it developed an eco-friendly magnet that strengthens magnetic force while reducing heavy rare earths together with Seonglim Advanced Industry.

The product is characterized by reducing the amount of heavy rare earth use by 60% from its competitors' products, while achieving the industry's highest level of magnetic force of 14.8 kilogauss (kG, magnet strength unit). The commercialized products so far have the maximum value of 14.2~14.3kG.

Heavy rare earths are substances required to maintain magnetism at high temperatures. In general, reducing the rare earth reduces the magnet's performance. To solve this problem, LG Innotek devised a method of adding new compounds, a coating solution that can generate magnetic force at various temperatures, applied it to a magnet, and applied heat to absorb it.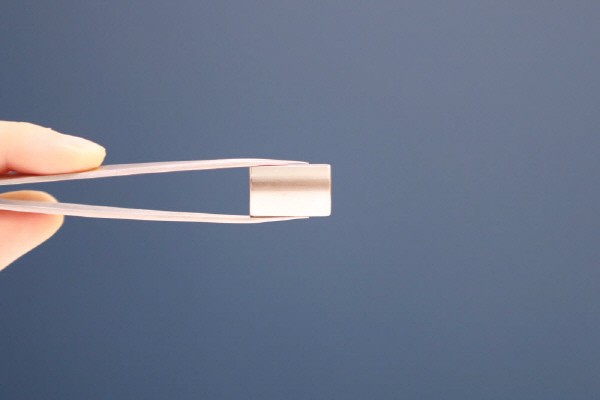 LG Innotek plans to target the automobile and camera markets with new products. Applying a new product to a vehicle steering motor increases the motor output while reducing the size, which is favorable for weight reduction. Due to its high magnetic force, high output can even be generated when the size of the motor is small.The new product is expected to be suitable for electric vehicles and hybrid vehicles, where weight reduction is important.

In addition, mounting the new product on a high-pixel smartphone camera will be effective in increasing the driving force of actuator (the part that moves the lens to focus). It is expected to generate a stronger magnetic force at the same size and increase the actuator driving force by about 10%.

In addition to automobiles and cameras, LG Innotek plans to expand the scope of application to air conditioners, refrigerators, drones, urban flying cars, and generators. and speed up the development of 'non-rare earth magnets' that do not use rare earth at all to fortify market competitiveness.

Chief Technology OfficerMin-seok Kang, of LG Innotek said, "We are ready to supply eco-friendly and high-performance products stably. We will provide differentiated value through eco-friendly magnets."

By Staff Reporter Gun-il Yun / benyun@etnews.com