ASLM will exclusively supply more than 100 units of next-generation extreme ultraviolet (EUV) exposure equipment by the second quarter. The number of EUV equipment supplies is expected to continuously grow thanks to an increase in demand for ultra-fine processes and an expanding customer base. With the cumulative supply expected to more than double in two years, the EUV era will begin in earnest.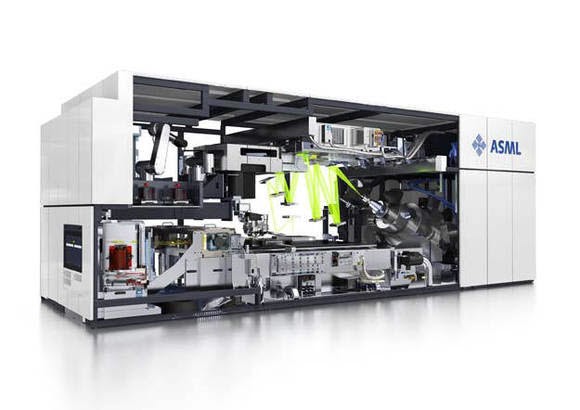 According to the industry on the 12th, ASML shipped a total of 102 EUV equipment to the market by 2Q. In the last four quarters (Q3, 2020 - Q2, 2021), shipments totaled 40 units, a 66% increase from shipments of 24 units in the previous four quarters (Q3, 2019 - Q2, 2020). ASML's total EUV equipment supply target for this year is about 40 units, and around 25 EUV equipment will be supplied in the 2nd half of the year.

EUV equipment has 1/14thshorter wavelength than the existing argon fluoride (ArF) exposure, which is advantageous for implementing semiconductor microcircuits. ASML is the only such equipment supplier in the world. Recently, the growing demand for micro-processing of 10 nm or less has also increased the supply of EUV exposure equipment. Since EUV equipment is complicated to process, ASML also has a very small annual output. Recently, ASML is focusing on increasing its production capacity and supply.

ASML's expansion of EUV equipment supply is a result of response to the demand from the semiconductor manufacturing industry to realize ultra-micro circuit layers. EUV equipment can draw ultra-fine circuits in a few times. Although it is expensive equipment worth around 200 billion won per unit, it can offset the cost of equipment adoption due to its excellent process cost and time-saving effect. An official from the semiconductor equipment industry explained, "Semiconductor manufacturers consider EUV equipment cost and process cost reduction through EUV, and many more are introducing EUV equipment in micro-processing since it has a higher effect of process cost reduction.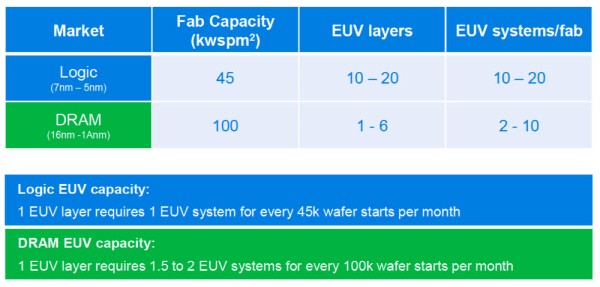 According to ASML, 5-7 nano logic semiconductors (based on 45,000 wafers per month) require one EUV equipment to draw one EUV layer. 16nm or less DRAM (based on 100,000 units per month) require1.5~2 EUV equipment for one layer. Since Samsung Electronics plans to increase the number of EUV application layers from 1 to 5 for 14nm DDR5 DRAM by the second half of the year and SK Hynix also plans to increase the number of EUV application layers, these are expected to drive additional demand for EUV equipment.

In addition to the increase in EUV layers, the demand for EUV equipment is also gradually expanding. After Samsung Electronics first introduced EUV equipment in the 7nm process in 2018, TSMC and SK Hynix also entered the EUV competition. The market size is expected to grow further as Micron and Intel of the U.S. are also pushing to introduce EUV equipment.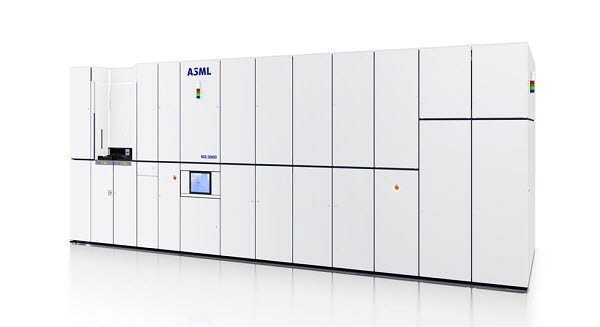 The industry predicts that the EUV era will accelerate in full. Accordingly, ASML plans to meet the demand by increasing the equipment supply. At the Q2 earnings conference, ASML CEO Peter Wennink said, "We plan to increase production of EUV equipment to 55 units next year and 60 units in 2023." More than 240 EUV equipment will be used in the market two years from now, exceeding the accumulated supply so far.

However, it is observed that TSMC has secured half of the EUV equipment currently supplied. TSMC has about 50 EUV equipment. Given the exclusive supply system of EUV equipment, securing equipment fast will be a challenge for domestic semiconductor manufacturers such as Samsung Electronics and SK Hynix.

[Status of ASML EUV Exposure Equipment Supply]

(Unit: set)

[EUV Equipment Supply Growth Rate in the last 4Q]

(Unit: set)

Source = ASML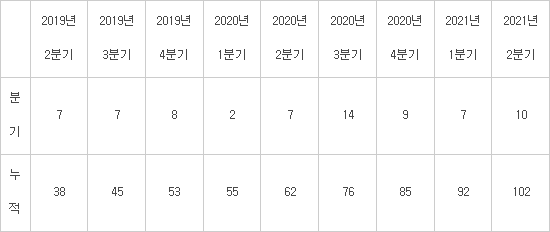 By Dong-junKwon, staff reporter djkwon@etnews.com