CFIUS, Chinese private equity fund review
Opposes the acquisition,"confirms national security risks"
Expresses concerns about leaking OLED driving chip technology
Negotiations with British private eq
The US has put the brakes on China's semiconductor boom again. Regulators, which have been examining the acquisition of Magnachip by a Chinese private equity fund, have come to the conclusion that it poses a threat to U.S. national security. This clearly opposes the acquisition of Magnachip, and it is expected that the competition for hegemony between the US and China is expected to heat up as they fight over the securing of global semiconductor technology.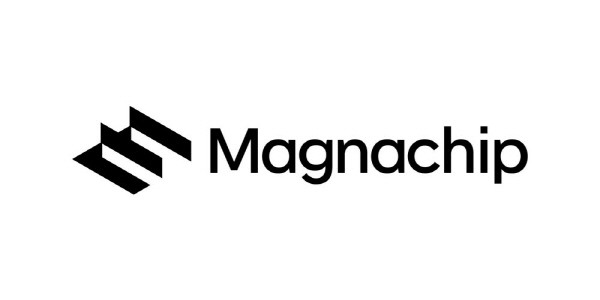 On the 30th (local time), Magnachip received a letter from the Committee on Foreign Investment in the United States (CFIUS) through data submitted to the U.S. Securities and Exchange Commission (SEC) saying, "We have confirmed the national security risks that may arise in the United States from the acquisition of MagnaChip by the Chinese private equity fund."

CFIUS also said there are no alternatives to offset these risks. Although it did not specify what the US national security risks were, CFIUS expressed its objection to the acquisition of Magnachip by the Chinese private equity fund Wise Road Capital (WRC).

As a result, WRC's acquisition of Magnachip is expected to come to an end.Although the decision of US President Joe Biden is still pending, it seems difficult to overturn the opposition decision, as CFIUS mentioned national security risks.

CFIUS continued to put the brakes after WRC and MagnaChip signed a stock sale contract in March of this year.In May, CFIUS launched an investigation into the acquisition of Magnachip, and a month later the US Treasury Department ordered the merger-related proceedings to halt.The CFIUS investigation was expected to be completed before September 13, but the results were announced two weeks earlier than expected.

The results of the CIFUS investigation were somewhat expected since the U.S. has continued to check China's efforts to boost the semiconductor industry. It is believed that the results of the CIFUS investigation has been affected by the concern that if Magnachip's organic light emitting diode (OLED) display driver chip technology were to transfer to china, then it would be a step closer to China's semiconductor boom.

OLED is a product that is growing as a next-generation display that will replace liquid crystal display (LCD), and MagnaChip has semiconductor technology that drives OLED displays. Three Korean companies, Samsung Electronics (System LSI), Magnachip, and LX Semicon are leading the global market in OLED DDI for smartphones.

It is under the spotlight whether the U.S.putting the brakes will escalate the semiconductor conflict with China. China approved the acquisition of Magnachip in July. Since the Donald Trump administration, the U.S. has put pressure on China, including sanctions against Huawei semiconductors and the export of extreme ultraviolet (EUV) equipment from ASML, an essential equipment for manufacturing ultra-fine semiconductors under 7 nm.It is noteworthy whether tensions between the two countries will escalate again as the U.S. clearly opposes the acquisition of Magnachip approved by the Chinese authorities.

Meanwhile, attention is focused on whether Magnachip will negotiate with Cornucopia, another takeover bidder and known as a British private equity fund, as the acquisition process is stuck with a Chinese private equity fund. Magnachip received an offer from Cornucopia in June, when the CIFUS investigation was in full swing.It is known that Cornucopia offered $1.66 billion, higher than the $1.4 billion offered by WRC.As the results of the CIFUS investigation came out, it is expected that the negotiations with Cornucopia will speed up.

A Magnachip official declined to comment much and said, "It is a situation in which we cannot make an official statement."

The results of the Magnachip examination by the South Koran Ministry of Trade, Industry and Energy are also expected to be released soon. The Ministry of Trade, Industry and Energy additionally designated OLED driving chip technology as the national core technology in June and is reviewing the acquisition of Magnachip.It is analyzed that this CIFUS decision will affect the examination results of the Ministry of Trade, Industry and Energy. However, the acquisition of Magnachip must be approved by all related countries, so if the U.S. does not approved the acquisition, then everything becomes meaningless.

By Staff Reporter Dongjun Kwon (djkwon@etnews.com)