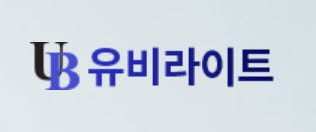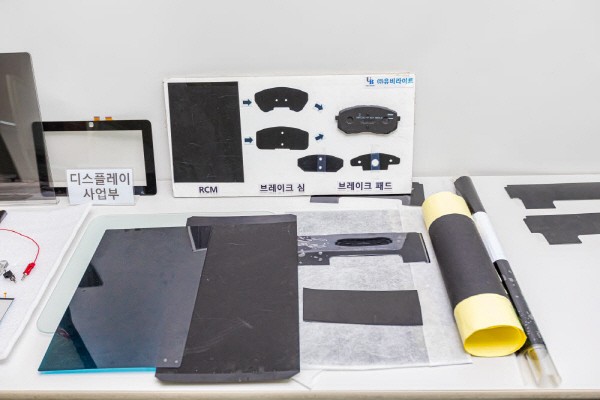 UB Light (CEO Dong-chun Lee), a leading company in materials and parts for future automobiles, independently developed a core part of vehicle brake, RCM (Rubber Coated Metal), which had been entirely dependent on foreign imports. After successful localization, UB Light begins production process.

RCM is an essential core material for automobiles produced by Japan, Sweden, and the United States. It serves to dampen the noise and vibration of mechanical friction. The material had been entirely dependent on imports so far. Localization of RCM is the result of technology development over three years. While the government is promoting localization of materials, parts and equipment due to Japan's export regulations, UB Light was able to reduce the usage of foreign currency savings and localize key industrial materials.

RCM also received IATF 16949 certification for full-scale application of materials and parts to domestic and overseas markets. In order to advance into the global market and compete, a uniquely andindependently producedRCM was the first to register technology patent in Korea, and applied for PCT overseas as well. It acquired the New Excellent Technology (NET) certification from the Korean Agency for Technology and Standards from the Ministry of Trade, Industry and Energy.

In addition, RCM was selected for the technology development project of the industry-academic-research (KIST-Seoul National University, Chungang University-UB Light) consortium hosted by the Ministry of Science and ICT. Through this opportunity, UB Light is focusing on securing global-level nano technology and material source technology that will provide growth and new businesses opportunities in the future.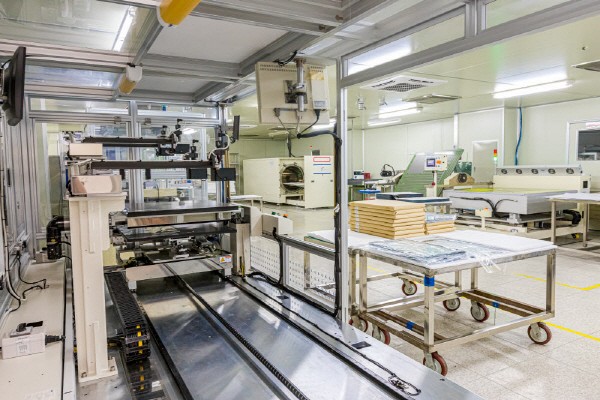 UB Light, started as a company specializing in special functional films, has developed core materials in the electronic field (mobile phones, PCs, TVs, and home appliances), and possesses unique technologies. It has been selected as one of the BIG3 companies for innovative growth (system semiconductor, bio, future automobiles) by the Ministry of SMEs and Startups.

CEO Dong-chun Lee said, "It is my dream to grow UB Light into a global small business by securing source technology for core materials in the electric, electronic and future automobile fields where employees desires to work a long term at the company. With our unique technology, UB Light will become a global company that leadin both the domestic and global market by providing core parts and materials."

<Table>UB Light Company Status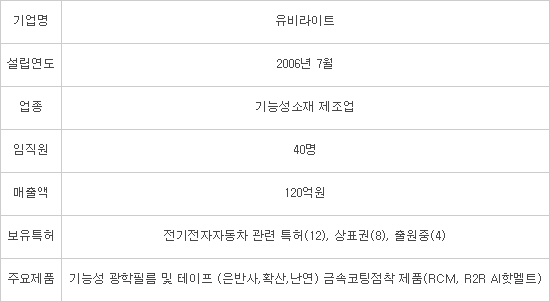 By Staff Reporter Young-guk An (ang@etnews.com)