University software (SW) project education introduced as a consumer oriented industryacademic cooperation program is getting settled. It is presented as a solution for nurturing software talents customized to companies recently announced by the government. The advantage is that companies can solve software problems and hire excellent manpower, and universities can provide on site classes. After the completion of the project training, the company receives the technology transfer according to the agreement.

Dongguk University announced on the 20th that it has operated the 'Internship & Capstone Design Integrated Program (ICIP)', an industry academy cooperation education project since 2015, and has completed 370 projects with the participation of 268 companies and 1,300 people until last year. Participating companies are diverse, including KT, SK Telecom, Hancom MDS, Hanssem, Fasoo, and Daekyo CNS.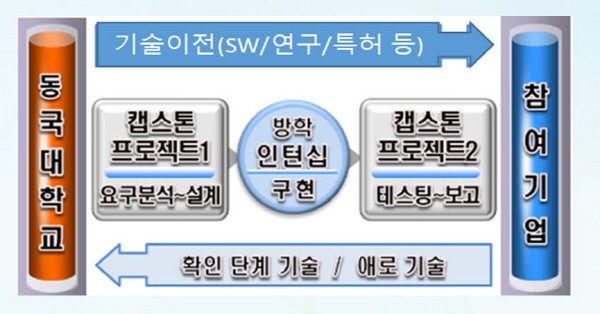 The results are also excellent. There were total of 99 patent applications and 44 registrations, and 7 SW prototypes and 78 SW registrations. 187 domestic thesis, 14 overseas, and 9 technology transfer, totaling 42 35 million KRW.

ICIP is an on site project education that solves the SW task of an actual company. When a company that has signed an industryacademic cooperation agreement with a university presents a software project, the university discloses it to students after review by the faculty. The target audience is students in the 3rd and 4th year of Computer Engineering, Information and Communication Engineering, Convergence SW Linked Major, and Data Science SW Linked Major. The company selects team members from the applicants.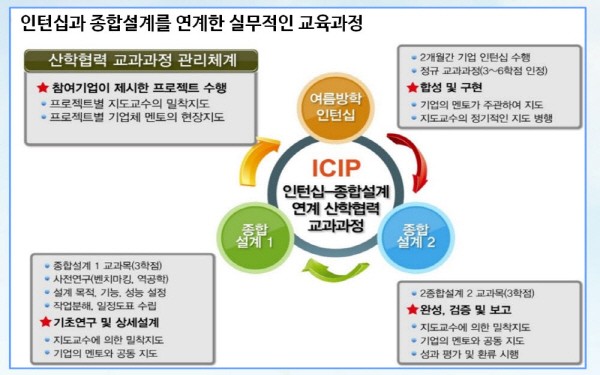 The team is made up of not only students, but also mentorsfrom the company and supervising professors. Corporate mentors mentor students at least 3 times per semester. Supervising professors provide close guidance for successful project classes.

ICIP operates for one year. The first semester, they conduct SW task requirements, analysis, and design. During the vacation period, the student works as an intern at the company. The company only bears the minimum wage. In the second semester, SW project implementation, testing, and reporting are conducted. Technology transfer can be made to companies according to patent applications and agreements.

Dongguk University plans to expand ICIP. It is expanding its participation to financial, distribution, mobility, and online to offline (O2O) platform companies with a high proportion of software development recently. Recruitment links are also strengthened so that excellent students can find employment in good companies.

Dongguk University ICIP is presented as a leading model for industry academic cooperation with SW centered universities. As companies and universities are in a situation of 'mismatching' in the recruitment and employment of SW talent, the demand for ICIP increases.

Kangwoo Lee, director of Dongguk University's Education Innovation Department, emphasized, "Dongguk University will nurture core SW talents and support companies' actual profit creation by establishing an industryacademic cooperation platform. We will expend our ICIP program and make excellent cases as SW centered university."

<Table> Dongguk University ICIP Performance

By Staff Reporter Jisun Kim river@etnews.com