Reinforcement of 'Universe' introduced next year
Expect to popularize 'STARIA' following Starex
Coordinating the release of 'Solati', 16 passengers van
Beating first to commercial vehicles… Key
Hyundai Motor introduces the world's first hydrogen-powered vans and express buses.
In addition, Hyundai Motor will double the fuel cell electric vehicle(FCEV) lineup within two years, accelerating FCEV popularization as a global hydrogen vehicle market leader.

According to the industry on the 20th, Hyundai Motor will expand its hydrogen car lineup from three to six by 2023. Following the passenger car market with its Nexo, which has taken the top spot in the global hydrogen car market for two consecutive years, Hyundai will take the lead in the commercial vehicle market
There are three models of hydrogen cars currently on the market by Hyundai: Nexo (SUV), Elec CityFuel CellBus (city bus), and Xcient hydrogen truck (large truck). Hyundai are preparing for three additional models: STARIA (7-11 seater van), Solati (15-16 seater van), and Universe (express intercity bus). Oncenew models are released, Hyundai will have the largest lineup of six hydrogen car models in the global automobile industry.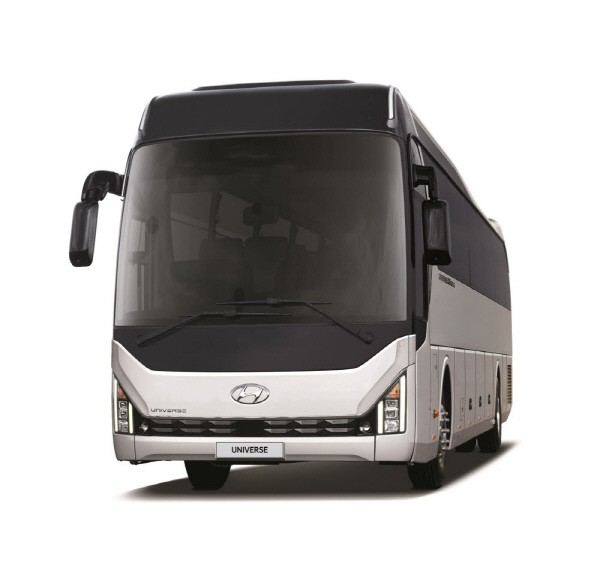 Hydrogen buses will be introduced first next year, aiming at the express bus market. The firstly introduced model will be Hyundai Universe, an omnibus. Hyundai Universe will be sold as an omnibus equipped with two diesel engines that meet Euro 6 emission standards and three types of compressed natural gas (CNG) engines. Hyundai Universe will enter the express bus market anew after reinforcing its commerciality with data obtained through a demonstration project.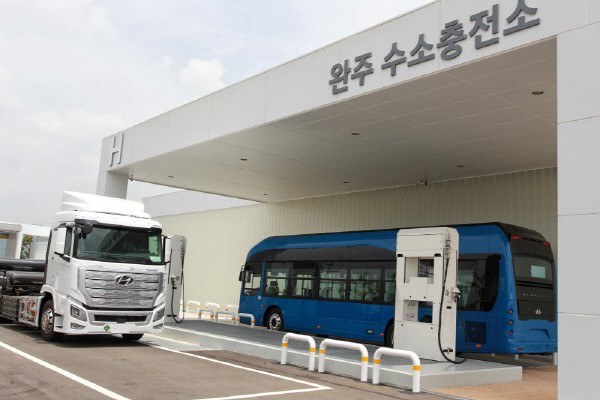 On the 16th of past month, Hyundai and Kia invested 15 billion won through a capital increase in Kumho Express, which operates Kumho Buslines, and secured an 11.5% stake. It is interpreted that they are trying to cooperate with with the No.1 express bus company in hydrogen. Prior to this, Hyundai Motor Company completed the development of Hyundai Universe two years ago, and has been promoting demonstration projects for government branches, such as police department. By 2028, about 800 police buses will be replaced with hydrogen buses.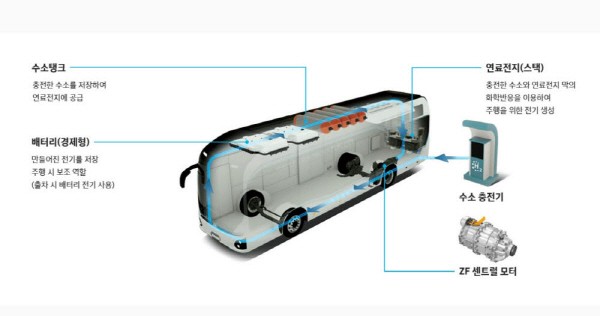 Elec City Fuel Cell Bus, developed by Hyundai Motors prior to Hyundai Universe, is equipped with a 180kW fuel cell system, an 845L hydrogen tank, and a 78.4kWh battery, and can run about 474km with a single charge. Hyundai Universe is expected to increase the mileage by equipping a larger battery. The average annual mileage of express buses is to exceed 200,000km; thus, it is expected to have an excellent impact on air purification. If one hydrogen bus travels 86,000km per year, it can purify 418,218kg of air.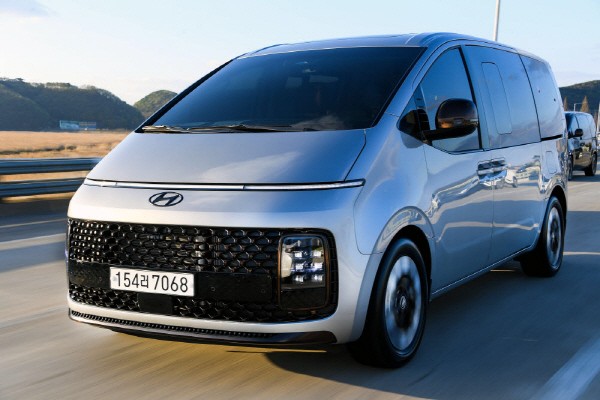 STARIA is the model that is expected to open the door to the popularization of hydrogen cars.

STARIA, a multi-purpose vehicle (MPV) that continues the legacy of Starex, is gaining popularity as it has sold 7,700 units in Korea within two months since its launch in April of this year. However, the necessity of introducing an electric model by composing the power train only with diesel and liquefied petroleum gas (LPG) has been raised. The STARIA hydrogen model, which is targeted for release in 2023, is expected to improve driving performance such as output and torque compared to Nexo. The current Nexo has an output of 113kW (about 154 horsepower) and a torque of 40.3·m, and can run 609km on a single charge.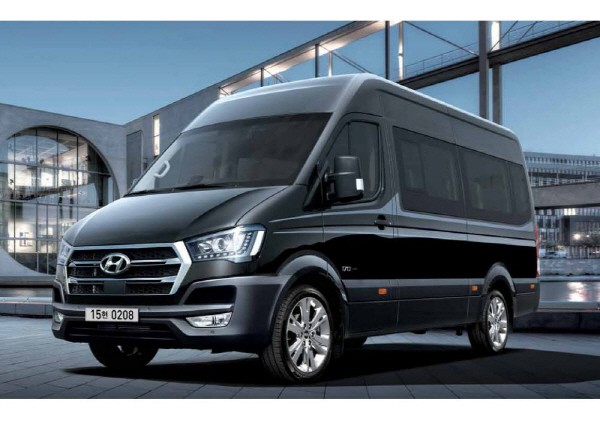 There is also a Solati hydrogen model. The Solati, a light commercial vehicle (LCV) capable of carrying up to 16 people, is sold only with a diesel engine. Having already completed advanced development, Hyundai plan to adjust the release date according to market demand. The second-generation Nexo model is also scheduled to be released in 2023.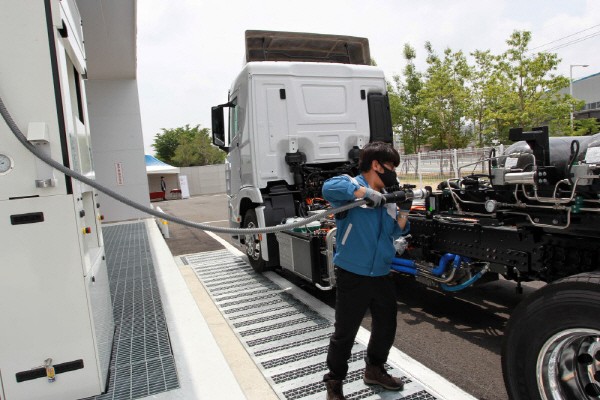 The insufficient charging infrastructure is the key to the dissemination of next-generation hydrogen vehicles. Although Hyundai Motor has the necessary technology to develop a hydrogen car, the actual launch date is set around 2023 to secure the physical time required to build hydrogen charging infrastructure. In particular, it is necessary to build a dedicated charging facility equipped with a high-pressure hydrogen tank for the hydrogen commercial vehicles with large charging capacity. Hyundai Motor established Kohygen, a joint venture for the construction and operation of hydrogen commercial vehicle charging stations in March this year with eight companies including Korea District Heating Corporation and SK Energy. Kohygen aims to build 35 hydrogen charging stations for commercial vehicles nationwide by 2025.

By Staff Reporter Chiyeon Chung
(chiyeon@etnews.com)