Samsung Electro-Mechanics is starting to supply camera modules to North American electric vehicle manufacturer in large quantities. It is gaining a lot of attention from the industry since it is known that the contract is worth over 500 billion KRW.

According to the industry on the 11th, Samsung Electro-Mechanics won a camera contract for a next-generation electric vehicle from North American electric vehicle company A. In the recent competitive bidding, Samsung Electro-Mechanics was selected as the final supplier.

Company A's new car was unveiled in November 2019 and is a next-generation strategic vehicle that is scheduled to be released in the second half of this year. Unlike regular vehicles, it has no side mirrors.

Instead, cameras mounted on the side of the front tires show the driver rear-view images. There are also built-in cameras under the front bumper and on the back.

Company A's electric vehicles are usually equipped with eight cameras. It is used for autonomous driving, such as for examining the inside and outside of a car and for recognizing objects through image analysis.

The number of cameras used in Company A's next-generation electric vehicle is expected to be slightly higher because there is no side mirror. Functions are expected to be the same as before.

Details of the contract such as the quantity and supply period that Samsung Electro-Mechanics will supply to Company A's next-generation electric vehicle have not been confirmed.

However, the total amount is said to be over 500 million KRW. An industry official who is well aware of this matter said, "I know that Samsung Electro-Mechanics has been selected for a 'deal' of more than 500 billion KRW." The official also said that this is an initial quantity and that additional bids remaining.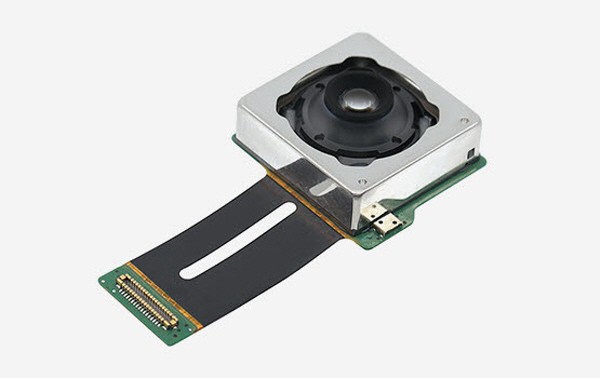 Samsung Electro-Mechanics has established a cooperative relationship with Company A for several years. Since 2016, they have established a partnership by supplying rear camera modules.

It is understood that Samsung Electro-Mechanics is pushing for expansion in accordance with the expansion of cooperation with Company A. According to the industry, Samsung Electro-Mechanics is considering the expansion of several lines of camera modules for automobiles.

Company A is the world's largest electric vehicle maker. Sales are increasing every year due to consumer popularity. Company A's electric vehicle sales last year increased by 35% compared to the previous year.

Samsung Electro-Mechanics, which has been focusing on camera modules for smartphones, is expanding its business to automotive electronics. It is known that these electric cameras are more expensive and have higher added value than those used for smartphones.

Samsung Electro-Mechanics declined to comment on the contract with Company A, saying, "We cannot confirm the details of the customer."

By Staff Reporter Gunil Yun (benyun@etnews.com)