Signs of a big change are coming to the iPhone's display set for release next year. It is reported that Apple plans to discontinue the 'iPhone Mini' with a 5.4-inch display and to release two 6.7-inch models and two 6.1-inch iPhones. In addition, the high-end model is equipped with a 'hole-punch' display. For the past four years or so, Apple has applied a 'notch' design with a recessed top of the screen, but new changes are being introduced.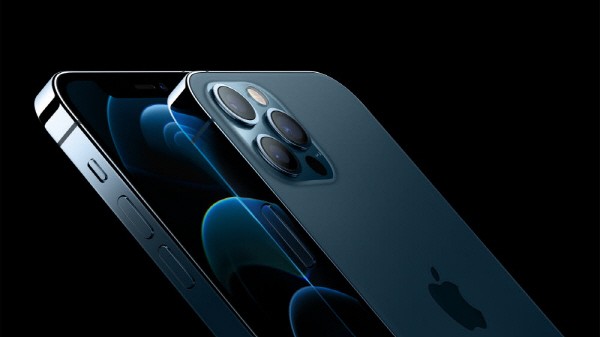 According to the display industry and market research firm Stone Partners on the 27th, Apple will release a new iPhone (iPhone 14) next year in a total of four models, including two 6.7-inch models and two 6.1-inch models.
 
Including the iPhone 13 (tentative name) to be released this year, there are one 5.4-inch type, two 6.1-inch types, and one 6.7-inch type, but in 2022, the 5.4-inch model will be discontinued and the one more 6.7-inch model will be added. It is known that Apple has set such a policy and shared the relevant information with its display partners.
 
According to Stone Partners, Apple is also planning to apply a hole-punch display to the high-end iPhone 2022 models (Pro series). The hole-punch display refers to a display with a hole in the main screen.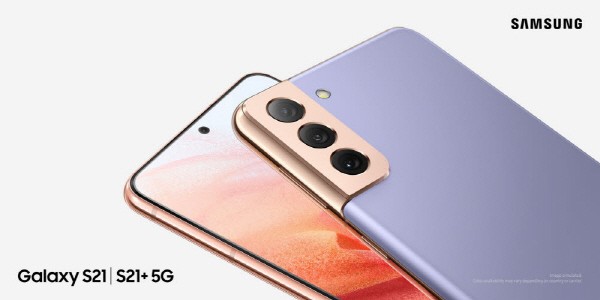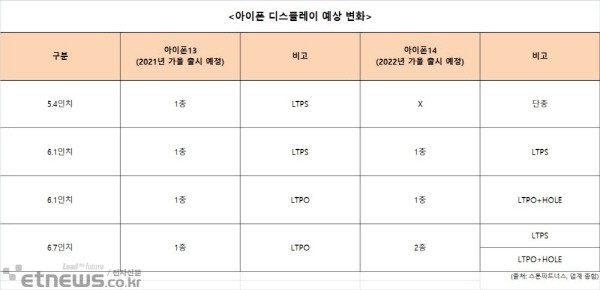 The reason Apple is preparing a 2022 model with display companies even before the release of 'iPhone 13' planned this fall is because it takes time to develop important parts such as the 'application processor' (AP), display, and camera. Apple usually decides on the design and specifications of important parts about a year or two ahead of time.
 
The iPhone display has been in the form of a notch with a recessed top. It was attempted to make the bezel (the border between the main body surrounding the screen and the display) thinner by switching the display from liquid crystal display (LCD) to organic light-emitting diode (OLED), but the top of the OLED was cut out to expose the parts necessary for the front camera and Face ID implementation.
 
It is known that Apple will maintain the notch design from the iPhone X (ten) released in 2017 to the recently released iPhone 12 series, as well as iPhone 13 to be released this fall. However, it is expected to introduce a new look with a hole-punch display next year.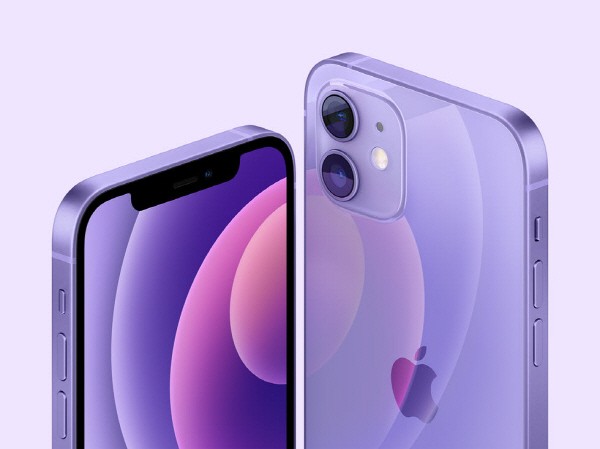 Apple's intention to change the shape of the iPhone's display seems to be to give the impression of a 'full screen' that completely fills the front of the smart phone with the screen.
 
A hole-punch display is literally a small hole in the display. A much larger area than the notch can be used as a screen because it only needs a small hole through which light passes so that optical components such as the front camera and Face ID can work normally.
 
As it is closer to the full screen than the notch, it can express the feeling that the front of the smart phone is full of screen display, which is expected to provide a new experience for smart phone users.
 
In order to implement a hole-punch display, advanced pixel patterning technology and hole processing technology are required. A technology that uses a laser to make a hole and then closes the hole through a sealing process is applied so that the fine wiring and light emitting material are not damaged by exposure to air.

It is reported that Apple is also considering introducing an OLED panel called under-display camera (UDC) or under-panel camera (UPC) after the hole-punch display.
 
UDC·UPC hides the camera at the bottom of the screen. There is not even a small hole for the camera, so it is attracting attention as a true full screen implementation technology.
 
It is known that Apple is aiming to mount a UDC display by 2023, but there is still time until commercialization, so there is a possibility that it will be changed in the preparation process.
 
UDC has been commercialized by Chinese smart phone makers. However, it did not show the completeness to satisfy the consumer's expectations.
 
As display technology advances, major smart phone makers such as Samsung and Apple are moving toward adopting UDC.
 
Dookyung Kim, Vice President of Stone Partners, said, "Apple has been showing a trend that it adopts new technologies in its products only when the technological maturity reaches a certain level. It is expected that a decision will be made on whether to introduce UDC technology after a full-scale verification and review of market trends."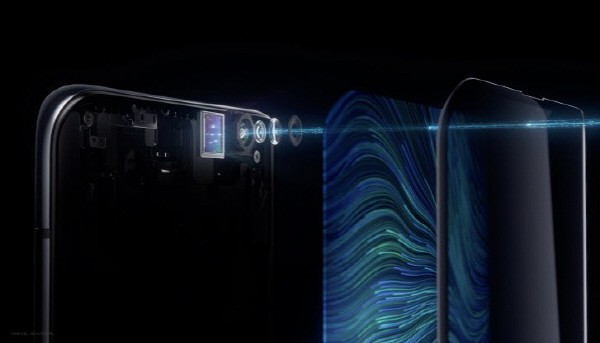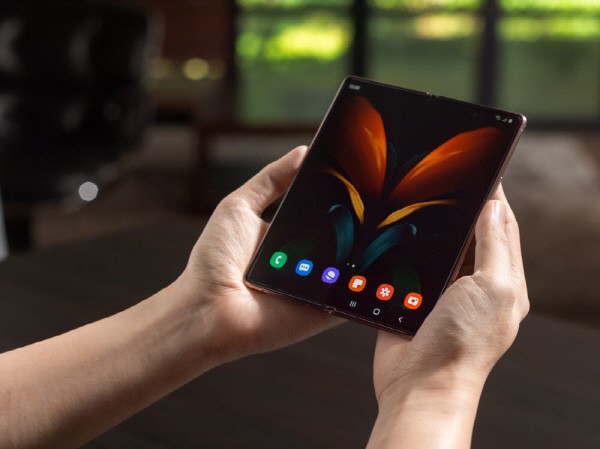 By Staff Reporter Gunil Yoon
(benyun@etnews.com)