Samsung Electronics and Apple's strategic smartphone launch in the second half of 2021 is quickly approaching. Samsung is planning to release the new foldable smartphone 'Galaxy Z Fold' series and 'Z Flip' series, and Apple is planning to release'iPhone 13'. Mass production of the related parts and materials such as displays has begun. New products will go on sale this August-September.Samsung Electronics and Apple are the most powerful companies in the global smartphone market. Samsung ranks first in smartphone sales, and Apple is leading the smartphone market trend. This means that the parts and materials applied to their strategic in the second half of the year have great industrial significance. They show technology changes and trends and provide growth opportunity for suppliers.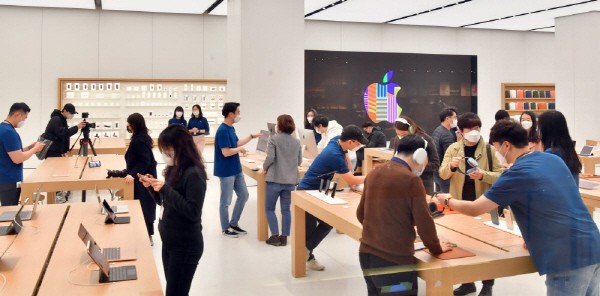 ◇ 'BHflex ', which supplies RFPCB to both Galaxy Foldable and iPhone

BHflex is the company expected to shine the most in Samsung and Apple's strategic phones later in 2021. A printed circuit board (PCB) company, BHflex supplies both flexible printed circuit boards (RFPCBs) to Samsung's foldable phones and Apple's iPhone 13 series. For Samsung's foldable phones, it supplies RFPCBs applied to Z Fold 3's 7.55-inch internal display and 6.23 external displays, and RFPCBs for Z Flip 2's 6.7-inch internal and 1.9-inch external displays. BH has not only won orders for all foldable phone models of Samsungbut also supplied RFPCBs to 3 out of 4 iPhone 13 types (5.4, 6.1, and 6.7 inches) in the second half of 2021, thereby entering the supply chains of both Samsung and Apple.

RFPCB is a product combining rigid and flexible PCB. The RFPCB made and supplied by BHflex is used to exchange signals by connecting the display and the main board. When BH supplies RFPCB to display companies, the display company connects the panel and RFPCB to create a module and then applies it to the final product.

BHflex is the key partner in Samsung Display's RFPCB field. Through participation in technology development, BH is seizing growth opportunities together as Samsung Display supplies foldable displays and flexible OLEDs to Samsung Electronics and Apple, respectively.

In particular, this new iPhone 13 is attracting attention as RFPCB is applied to all models. Apple used RFPCB only for 5.4-inch and 6.7-inch OLED panels of iPhone 12, and used multi-layer PCB for two 6.1-inch types. Multilayer PCBs are for general use and RFPCBs are high-value products. According to the industry, RFPCBs are at least twice as expensive as double-sided FPCBs. Since all models of iPhone 13 series are equipped with RFPCB sun like iPhone 12, BHflex is gaining high profile as it supplies RFPCBs to 3 out of 4 types of iPhone 13. Truefriend analysts predict BHflex 's profit to grow in the second half of 2021. Korea Investment & Securities evaluated, " BHflex's full-fledged improvement is expected in the second half of 2021 after overcoming slump in the first half", and Shinhan Investment & Securities predicted, " BHflex will turn into a surplus in the third quarter and record an operating profit of 33.1 billion won."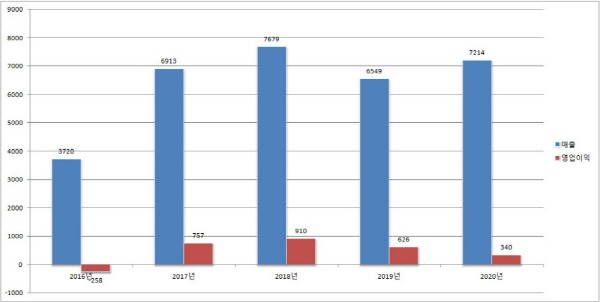 ◇Interflex supplies 'Digitizer' to Samsung Z-Fold 3

The notable change of Samsung Galaxy Z Fold 3 is the 'pen'. Pen input was a feature representing the Galaxy Note series, but Samsung Electronics prepared to install the pen function in foldable phones. Among the many development tasks of Fold 3, the most important one was the implementation of pen input. Its goal was to make it possible for users to take notes like a paper notebook rather than just looking at the big screen by spreading the screen left and right. But this is not easy. It is already difficult to develop a foldable display itself, and a pen input function must be added on top of this. Problems such as dents and squashing caused by using the pen should also be improved. According to the industry, Samsung Electronics tried to implement the pen function in Fold 2 released last year but postponed theinstallation due to lack of development.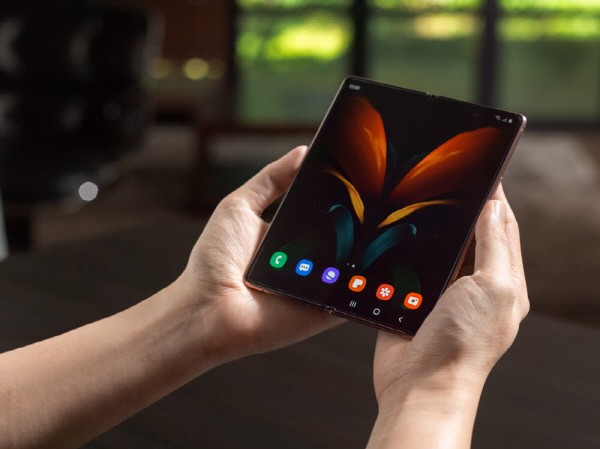 Implementing the pen input requires a great deal of technologies, especially the 'digitizer' partthat recognize the movement of the pen. A digitizer suitable for a foldable phone was needed as an input device that converts the pen movement into digital signal. A kind of sensor board detecting magnetic field, a digitizer in a foldable displayshould have no issue even if it is repeatedly folded and unfolded.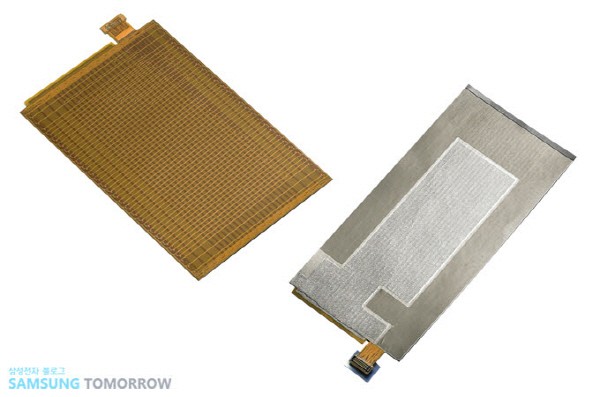 Interflex took charge of the development and supply of digitizers for foldable phones. As a domestic FPCB (flexible printed circuit board) manufacturer founded in 1994, Interflex has supplied digitizers to the Galaxy Note series. It is a key partner for pen input with which Samsung Electronics prepared to install pen input in foldable smartphones. Although Interflex's performance has shown a declining trend, it is drawing attention on whether it will find a new driving force by commercializing important parts for foldable smartphones. As foldable phones are growing into next-generation smartphones and tablets and laptops are also developing into foldables, the importance of pen input technology for foldable devices is expected to grow.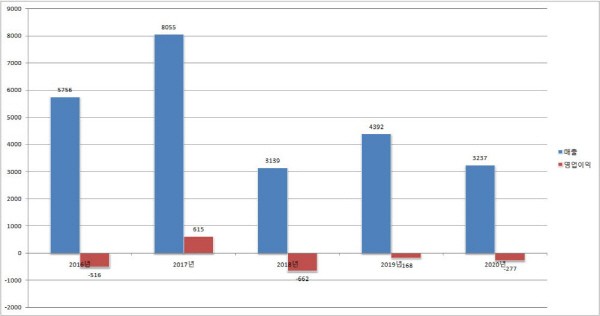 ◇Who are materials suppliers of iPhone 13 and Galaxy Fold?

iPhone 13 will be released in a total of 4 models--one 6.7-inch type, two 6.1-inch types, and one 5.4-inch type based on display. Samsung Display supplies flexible OLEDs to three of these four models.

The OLED supplied by Samsung Display to iPhone 13 is made of a material set called 'M11'. OLED is a display that expresses an image through a self-light-emitting material. Each combination ofmaterials determines its performance and longevity. Samsung Display devised the latest materials called M11 to make high-performance, high-quality OLED, and it decided to apply it to iPhone 13 and Samsung's foldable phones (Z-Fold 3, Z-Fold 2).As a result, the OLED materials adopted for M11, or suppliers of materials for M11 are expected to excel. The companies listed as M11 suppliers include Samsung SDI, Duksan Neolux, and Solus Advanced Materials in South Korea and UDC, DuPont, and SFC abroad.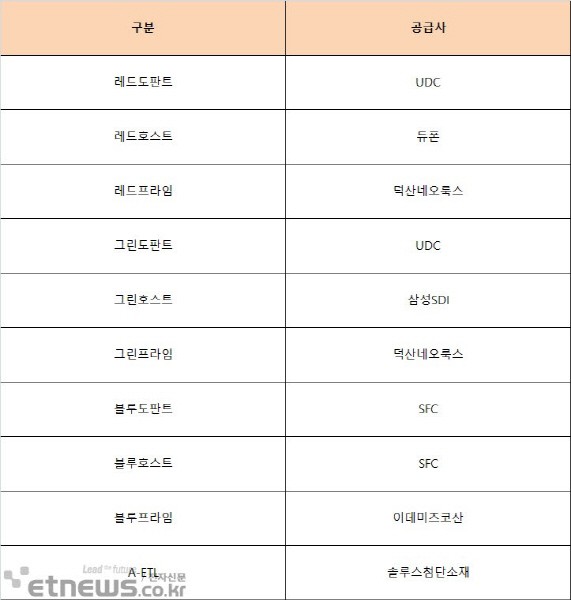 With global OLED material makers dominating the market, domestic material companies are drawing attention with their progress.The key company is Duksan Neolux, which supplies three materials for M11: Red Prime, Green Prime, and HTL. Major OLED materials include host, dopant, prime, and HTL. Host and dopant are the materials that emit light in the light emitting layer, and the prime increases the luminous efficiency of the dopant/host. HTL is a common material for the hole transporting layer that helps the light emission of OLED.
Duksan Neolux is leading the localization of OLED materials. While Samsung Display and LG Display of South Korea were leading the global OLED market, they used to be highly dependent on foreign materials from UDC, DuPont, Idemitsu Kosan, and Merck. Localization was difficult due to the nature of the material industry with high entry barriers, but Duksan Neolux has grown into a firm that mass-produces and supplies many OLED materials with its own synthesis and high-purity refining abilities.

Duksan Neolux is one of the companies drawing securities analysts'attention. In last month's report, Shinhan Financial Investment evaluated that Duksan Neolux had strong earnings momentum in the second half of 2021. Chan-wooKim, a researcher at Shinhan Investment Corp., analyzed, "The sales of HTL and light emitting layer materials are expected to growdramatically following the launch of Apple and Samsung Electronics' flagship models." Since Samsung Display plans to operate the QD OLED line for TV, the HTL order volume of Duksan Neoluxis also expected to increase significantly.

Along with Deoksan, Solus Advanced Materials is drawing attention. Formerly Doosan Solus, Solus succeeded in entering the M11 market with A-ETL materials and obtained the right to supply M11 following M10. Samsung Display is known to focused on improving luminous efficiency and lifespan during the selection of M11 materials, Solus has met Samsung's even higher standards than before.

Solus Advanced Materials is one of the leading OLED materials specialists in Korea along with Duksan Neolux. Its flagship product A-ETL has enjoyed a monopoly position in the OLED material market for 8 consecutive years thanks to its proprietary patent. The company is expanding its business based on its technological capacities; it has entered the LG Display TV supply chain with its own developed HTL. Having mainly dealt with Samsung Display so far, Solus is drawing a growth trajectory by expanding its clients to China and LG Display. Solus invested about 23 billion won to start the construction of an OLED material plant in Jiangsu Province, China earlier this year, in order to target the global market.

SFC is also one of the companies attracting attention. A joint venture between Hodogaya Chemical and Samsung Display of Japan, its largest shareholder is Hodogaya with Samsung's investment in the shares. Among OLED materials, blue is considered the most difficult one to develop. The key task is to secure high efficiency and longevity at the same time since blue has lower efficiency than red and green. Due to its development difficulty and high barriersto technology entry, SFC is highly likely to continue its strategic cooperation with Samsung Display.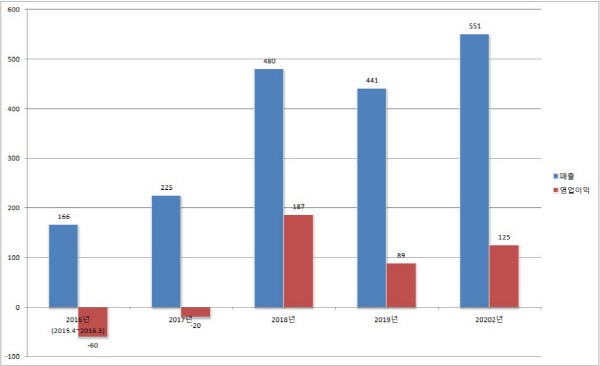 By Staff Reporter Gun-il Yoon benyun@etnews.com