Samsung Display has decided to supply its UTG (ultra-thin glass), which is used as the cover window for foldable displays, to smartphone manufacturers other than Samsung Electronics. This decision is expected to create synergy with its affiliated company Dowoo Insys that is also an UTG manufacturer.
According to the industry on Sunday, it has been reported that Samsung Display is planning to sell its UTG to other smartphone manufacturers in order to strengthen its foldable display business. It is expected that its foldable OLED panel and UTG will be applied together for a foldable smartphone that Google is preparing.
The UTG is the world's first bendable glass commercialized by Samsung Display and Dowoo Insys. A thin sheet of glass goes through a process that adds flexibility and increased durability.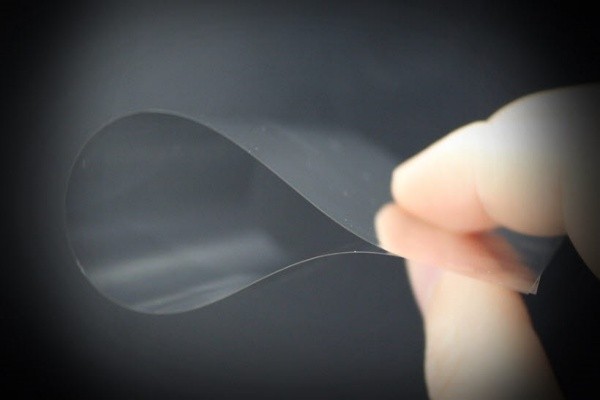 Until now, the UTG has only been supplied to Samsung Electronics in order to differentiate Samsung Electronics' foldable smartphones from other. Due to excellent aesthetic impression, glass can display more luxurious feeling than plastic materials. Other smartphone manufacturers have yet to secure such technology.
The reason why Samsung Display is expanding the list of its UTG customers is because it plans to expand its foldable display business. The company plans to supply foldable displays to smartphone manufacturers other than Samsung Electronics starting from this second half. Rather than just supplying foldable panels, it also plans to supply the world's only UTG in order to raise added value. It will be able to raise the selling price by adding the UTG to foldable panels.
Although there is a concern that the decision may affect Samsung Electronics' competitive edge in its foldable smartphone business, Samsung Display has made the decision anyway because it believes that Samsung Electronics' competitive edge is far ahead of that of other smartphone manufacturers as Samsung Electronics started to release foldable smartphones in 2019 and is the only smartphone manufacturer that has been using the UTG since 2020. In the past, Samsung had also used touch-integrated panels only for Samsung Electronics' smartphones before it started selling them to other smartphone manufacturers after a certain period.
Staff Reporter Yun, Geonil | benyun@etnews.com