L.Corporation has become the sole supplier of a low-cost and compact 3D printer called 'Fuse1' developed by a global 3D printer company Formlabs for South Korea.
L.Corporation (CEO Lim Jun-hwan), which specializes in 3D printers, announced that it signed a supply contract with Formlabs and that it would release Formlabs' latest SLS (selective laser sintering) 3D printer 'Fuse1' in South Korea sometime this month.
Fuse1 was commercialized by Formlabs after the company had conducted in-depth tests on the product for many months.
'Nylon 12 powder', which was developed specially for Fuse1, is a material that has excellent strength, flexibility, and detail and it satisfies functional prototypes and the final product of a complicated product.
Fuse1 recycles the powder and it allows a work flow to be efficient and economical. It automatically mixes used powder and new powder and sprays the mixed powder and thus reduces amount of waste. Formlabs explained that the printer can recycle up to 70% of the Nylon 12 powder after conducting tests on the product.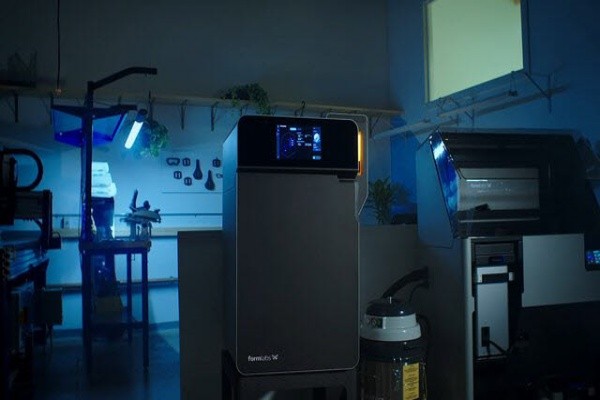 The dimension of Fuse1 is 685 x 645 x 1,065 mm. The maximum size of a product that it can print is 165 x 165 x 300 mm.
Fuse1 can manage the entire process of product development from concept design to final product. It is able to make various customized products or replacement parts for the manufacturing field. For the medical field, it can be used to make prototypes of medical devices or medical devices such as prosthetic leg, braces for hands and feet, and surgical models or tools that can be used right away by patients.
L.Corporation plans to receive preorders for Fuse1 starting from Thursday and begin supplying the product to South Korean companies and individual consumers.
"Fuse1 is the first SLS 3D printer made by Formlabs." said CEO Lim Jun-hwan of L.Corporation. "Because it has excellent performance compared to its price and is also compact at the same time, an individual or a company can make prototypes or final products right away without having to worry about installation."
Staff Reporter Yun, Daewon | yun1972@etnews.com