Apple has decided to expand its partnerships with South Korean companies that manufacture camera parts. It will be interesting to see whether reorganization of Apple's supply chain that has resulted from the trade war between the United States and China will lead to benefits for South Korean industries.
Apple is pushing to make partnerships with South Korean companies that manufacture camera parts that can potentially used for iPhones and iPads. Besides LG Innotek, which is Apple's biggest partner when it comes to optical parts, Apple is currently looking for many new partners that can potentially supply camera parts for its products. It has been reported that Apple had already conducted a due diligence on few companies. Besides ToF (time of flight) sensor, the company is also looking for companies that manufacture actuators and other modules. ToF sensor is a 3D sensor that measures distance by measuring the time it takes for a light to be reflected back from the subject and recognizes the subject's 3D dimension, spatial information, and movement. Actuator is a device that moves lenses and it is utilized to adjust focus. Modules are made up of image sensors, filters, and lenses.
The reason why Apple is trying to look for additional actuator and module suppliers in South Korea has not been confirmed. However, the reason may be deeply related to Apple's recent restructuring to its supply chain. Apple severed a tie with OFilm, a Chinese camera parts manufacturer, in March when the United States Department of Commerce placed OFilm on its list of sanctioned companies in July last year. Through an official statement made on March 16, OFilm stated that a particular foreign company decided to end a relationship with itself and its subsidiaries. Although OFilm did not mention the name of this foreign company, it basically named Apple as the foreign company that decided to end the relationship and it eventually sold its camera parts business to a Chinese smartphone consignment manufacturer called Wingtech afterwards.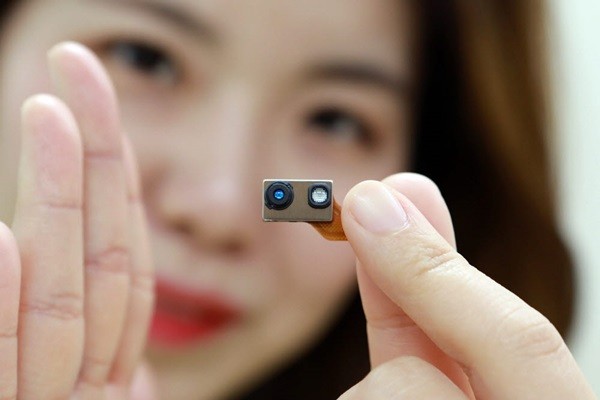 In the past, Apple had been receiving cameras modules from LG Innotek, Sharp, and OFilm. However, by removing OFilm from its supply chain, it has been looking for new partners particularly in South Korea.
Apple is known to carry out very complicated procedure when it selects a new supplier. It takes about two years for it contact a company, receive prototypes, inspect quality of prototypes, conduct a due diligence on production facilities, check the company's financial situation, and review the company's plan for building additional facilities. Although it may still take some time before Apple makes final decisions on South Korean companies that it has been reviewing since last year, it is expected that the companies will be able to establish a steppingstone for huge growth once they end up signing contracts with Apple.
A representative from South Korea's smartphone parts industry said that the industry has been put in a tough spot as LG decided to shut down its smartphone business leaving Samsung Electronics as the only South Korean smartphone manufacturer. However, the representative said that the industry is hopeful that Apple can become a new opportunity for the industry.
Staff Reporter Yun, Geonil | benyun@etnews.com