"We plan to target both the B2B (business to business) market and the B2C (business to consumer) market with wet anti-fire smoke masks and establish as a company that specializes in disaster prevention. Based on a wide reference, we plan to become the company that represents South Korea's anti-fire smoke mask market."
LS Innovation was established in 2019 and set a goal of becoming a company that contributes to the society by providing solutions for better lives and safety. The company currently supplies its wet anti-fire smoke masks to schools, hospitals, accommodations, construction sites, and manufacturing companies. Anti-fire smoke masks prevent people's eyeballs and choking from smoke and inhalation burn for five minutes after a fire breaks out which is considered the golden time.
The company's anti-fire smoke mask is very light and has excellent portability. Its portability is maximized with its size that is smaller than a sheet of A5 paper. Because it is very easy to use the mask, even major companies such as LG Energy Solution and Doosan Infracore are also using the company's masks.
"About 70% of fatalities from fires is due to suffocation from smoke and harmful gas." said CEO Yoon Hyo-jin. "There are about 40,000 cases of fire annually and about 400 people die from these fires." CEO Yoon also said that while the South Korean government recommends people to find shelters while having their nose and mouth covered with a wet towel during fires, it is easy to miss the golden time while looking for water or towel when fire actually occurs. He said that the company has developed the wet anti-fire smoke mask in order to supply a product that is actually effective and that he hopes the mask can prevent loss of lives as much as possible. In the past five years, 12,645 cases of fire occurred at industrial sites. From these accidents, 70 people died while 830 people got hurt. Safety equipment for disasters at industrial sites is not a choice but a must.
LS Innovation's mask's strengths are superior than other products. The mask uses a special film that can withstand up to 400 degrees and prevents the user's eyeballs from fire. The mask's wet filter's moisture protective film is filled with ultra-pure DI water and it prevents smoke from being breathed into one's lungs. It does not require a separate training like gas masks and it can be easily worn by anyone.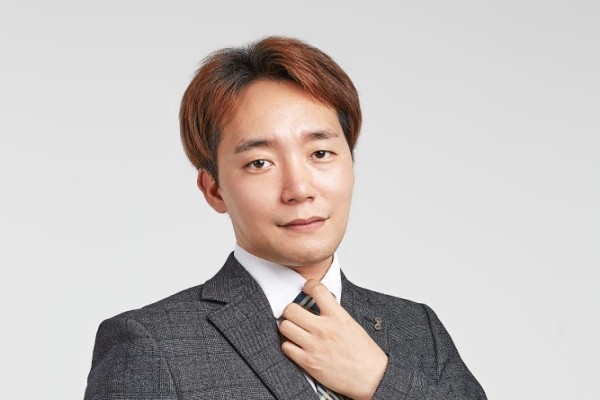 "We have registered a patent related to anti-fire mask and applied for another patent related to the same matter." said CEO Yoon. "We have also obtained various certifications and test reports for our mask from various testing facilities as well."
The company also plans to increase its market share. "South Korea's anti-fire smoke mask market was worth about $11 billion (12 trillion KRW) last year." said CEO Yoon. "We like to secure 3% of the market and make $360 million (400 billion KRW) in sales by 2025." CEO Yoon also added that the goals are achievable as the company is already seeing increased orders from major companies in South Korea since last year.
The company will also work on looking for future businesses. "We are currently working on an 'intelligent fire prevention shutter control system' applied with AI, machine vision, big data, and LiDAR (light detection and ranging) technologies and we are looking to commercialize it in 2024." said CEO Yoon. "Our intelligent fire prevention shutter will solve frequent malfunctions caused by existing fire prevention shutters and it will monitor surrounding objects and prevent objects being loaded.
CEO Yoon also talked about his goal of turning his company into a company that specializes in disaster prevention and make contributions to the society. He said that he wants to donate anti-fire smoke masks to areas where vulnerable groups live as such areas have a higher risk of fire causing many casualties and make products by hiring people with disabilities and elderlies and donate profits made through masks and establish a virtuous cycle.
Staff Reporter Lim, Joongkwon | lim9181@etnews.com