Digital transformation based on ICT (information communication technology) has been taking place rapidly throughout the world since the outbreak of COVID-19. Among the countries carrying out digital transformation, there has been an increase in number of countries that are materializing smart cities through ICTs.
The South Korean government has also been busy with carrying out projects related to smart city with the Ministry of Land, Infrastructure and Transport (MOLIT) taking the lead. Due to its well-established ICT infrastructure compared to other countries, the country has been seeing a rise in successful cases of smart city. 39 countries announced that they would participate in a global cooperation program that the South Korean government is pushing for in order to inform other countries about South Korea's smart cities.
However, there are still many tasks that need to be resolved. There needs to be an ICT industry and ecosystem that are the foundation of smart cities in order to materialize even better smart cities. The Electronic Times and the Korea Cloud Business Cooperation (KCBC) selected 'smart city' as the main topic of the second 'Digital Innovation Forum'.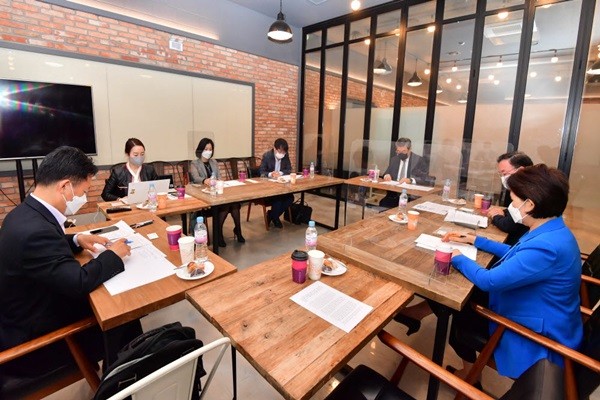 The forum included Chairman Bae Hee-suk of the KCBC, Chairman Song Young-seon of Korea Commercial Software Association, Director Lee Jae-yong of the Korea Research Institute for Human Settlements' Smart Space Research Center, Cho Young-im who is a special member of the Presidential Committee on the 4th Industrial Revolution's Smart City Department, Choi Im-rak who is the director general for urban policy at the MOLIT, and Chu Young-seop who is a professor at Korea University and the senior person present at the forum.
The topics included diagnosis on reality of South Korea's smart city industry, direction of the South Korean government's policies on smart city going forward, types of support needed from companies' perspective to spread successful smart city models, and different strategies needed to help South Korean companies to enter smart city markets overseas.
Staff Reporter Kim, Jiseon | river@etnews.com