Silicon Works has begun hiring R&D researchers for development of SiC (silicon carbide) and GaN (gallium nitride) semiconductors. The two chips are seen as next-generation power semiconductors and are expected to be in high demands once electric vehicles become popularized. Silicon Works, an important affiliated company of LX Group that is led by Koo Bon-joon who is a senior adviser to LG Group, has begun looking for future businesses.
According to the industry on Wednesday, Silicon Works has recently been hiring experienced researchers who will be in charge of R&D of SiC and GaN semiconductors. The company put out a job posting that says that the company is hiring developers of SiC and GaN chip designs and SiC and GaN chip development processes. The company also wrote in its posting that it gives preference to people with experience in development of compound semiconductors.
The recent job positing came out after Silicon Works made an announcement early this year that it is focusing on SiC semiconductor as a new business and it indicates that the company is preparing to push for commercialization of SiC semiconductors on full scale. It is beginning to strengthen the group depending on preparation of detailed business plans.
SiC and GaN semiconductors are seen as next-generation power semiconductors. SiC chips are highly durable as they are able to normally operate under 400 degrees Celsius and withstand voltage 10 times higher than the voltage that silicon-based power semiconductors can withstand. Also, because they can be made ten times smaller than the current chips, they are expected to be perfect chips for electric vehicles. GaN semiconductors are also very durable against heat and voltage. Because their signal processing speed is 10 times faster than silicon-based chips, they can be useful as chips for electric vehicles or electric vehicle chargers.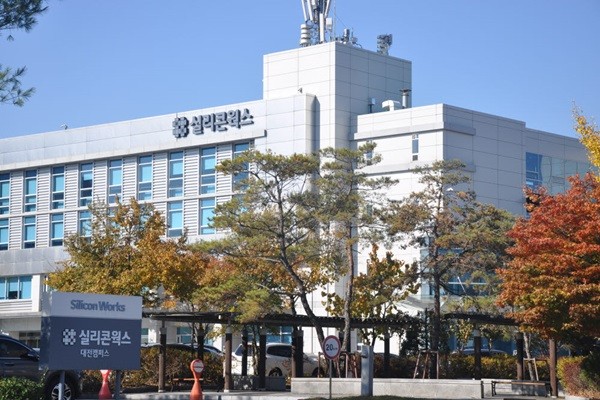 Top foreign semiconductor companies have already begun working on these two types of semiconductors. STMicroelectronics acquired a SiC wafer manufacturer and it also announced that it would work with TSMC to mass-produce GaN semiconductors. Other top semiconductor companies such as ON Semiconductor based in the U.S., Infineon based in Germany, and ROHM Semiconductor are also working on development of related products and securing markets for these products.
South Korean companies are also knocking on the door of the SiC market. SK Siltron acquired Dupont's SiC wafer business in September last year while Yes Power Technix has begun to make SiC semiconductors. Silicon Works has also noticed the potential of the two markets and decided to start working on SiC and GaN semiconductor businesses.
Silicon Works is the biggest semiconductor design company in South Korea that makes more than $900 million (1 trillion KRW) in annual sales. 85% of its entire sales come from display driver ICs (DDI). The company plans to diversify its business centered centered on DDI through SiC and GaN semiconductor businesses.
Besides SiC and GaN semiconductors, Silicon Works is also expanding its lineup of products towards MCU (microcontroller unit) for vehicle components. This shows that the company is putting emphasis on automotive semiconductors.
A representative from the industry said that there is a great chance that Koo will promote Silicon Works as the key affiliated company of LX Group in the future.
Staff Reporter Kang, Hyeryung | kang@etnews.com