SK Hynix made a positive performance in the first quarter due to strong demands for IT devices and it is expected that it will continue to see its sales increase in the second quarter as well due to increased supply of memories for servers and PCs. The company is also looking to carry out part of next year's investment in facilities this year in order to deal with tight supply of semiconductor manufacturing equipment.
SK Hynix announced on Wednesday that it made $7.6 billion (8.4942 trillion KRW) and $1.2 billion (1.3244 trillion KRW) in sales and operating profit respectively this past quarter. Its sales and operating profit increased by 18% and 66% respectively compared to the first quarter last year.
The company said that its performance this past quarter was better than the first quarter last year as the situation of the semiconductor market started to become better early this year. A representative from the company explained that although first quarter is normally a slow season, increased demands for memories used for PCs and mobile devices had a huge impact on the company's first quarter performance.
The company put out a bright forecast on the market after the first quarter. There will be huge demands to replace servers in the second half as new CPUs for Intel's server start to be mass-produced on full scale, and demands for PCs and electronic devices are expected to increase continuously due to a 'contact-free' culture that has been established throughout the world.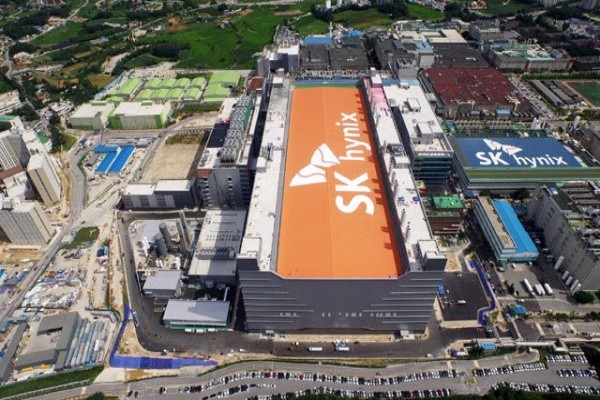 Noh Jong-won, who is a senior vice president at SK Hynix, said that there is a chance that supply of its products can become tighter in the second half as demands from the company's customers continue to exceed the company's initial expectation.
As a result, the company plans to devote all of its energy into the upward trend by improving productivity and utilizing inventories. It plans to increase bit growth through cutting-edge products such as third-gen 10nm-class (1z) DRAMs and 128-layer NAND flash memories.
The fact that SK Hynix is adjusting its plan for investment in facilities due to active investments taking place in the global semiconductor market is also drawing attention. The company stated on Wednesday that it would carry out part of next year's investment in the second half this year.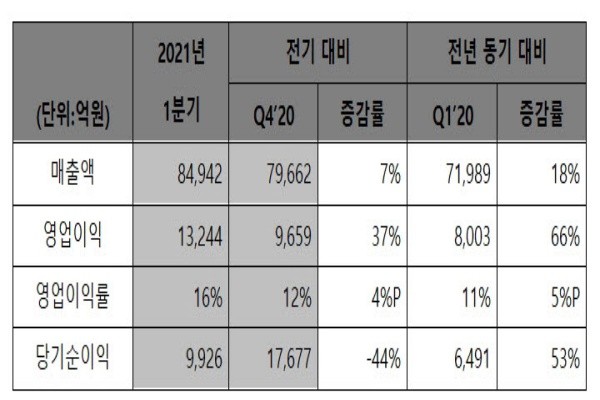 Initially, the company stated that it would maintain its conservative way of investing in facilities that it has carried on for many years this year as well. However, it has decided to adjust its plan in order to prepare for a possible issue with supply of key manufacturing equipment due to active investments in facilities by both domestic and foreign semiconductor manufacturers such as Samsung Electronics, Intel, TSMC, and Nanya.
"Considering the fact that it takes longer to install equipment, we already put in purchase orders for equipment that takes a while for it to be brought into fabs at the end of the first quarter." said SK Hynix. "Although we expect to see invest more than we what we initially scheduled for this year, we expect to see the increase in output in 2022."
During the announcement for the first quarter performance, SK Hynix also mentioned about investment in foundry business which was recently brought up by Vice Chairman Park Jung-ho of SK Hynix. Rather than the 12-inch foundry process, there is a higher chance that SK Hynix will utilize its subsidiary SK Hynix System IC and Key Foundry that recently had its shares acquired by SK Hynix.
"We feel responsibility as a major semiconductor manufacturer when we see the current situation with short supply of automotive semiconductors." said Noh. "We are currently looking into business plans that are focused on 8-inch foundry."
In addition, Noh also stated that the company is also working on mass-production of fourth-gen 10nm-class (1a) DRAMs. The company is currently preparing to introduce EUV (extreme ultraviolet) process to 1a DRAMs. Corresponding memories are expected to be manufactured through the company's new fab M16 by the end of this year.
Staff Reporter Kang, Hyeryung | kang@etnews.com