Samsung Electronics has developed LEDs that can materialize smart headlamps in accordance with the era of electric vehicles and autonomous vehicles. The company is drawing attention as it has expanded its LED business, which has dwindled due to oversupply of LEDs, towards the field of vehicle components.
Samsung Electronics announced on Thursday that it plans to release a LED module called 'pixel LED' that can materialize smart headlamps.
Smart headlamp is able to automatically adjust amount and direction of light according to surrounding environment. For example, if it detects a car coming from an opposite lane, it adjusts angle of light or intensity so that the light that comes out from the lamp does not bother the driver of the car coming from the opposite lane.
To materialize such smart headlamp, LED's role becomes the most important. LEDs that are used for smart headlamps need to be changed so that light does not spread widely but lightens up only a specific area.
Samsung Electronics divided a single LED chip into 100 different sections and put in 100 luminous devices that can be turned on or off individually in order to enable precise control by the chip.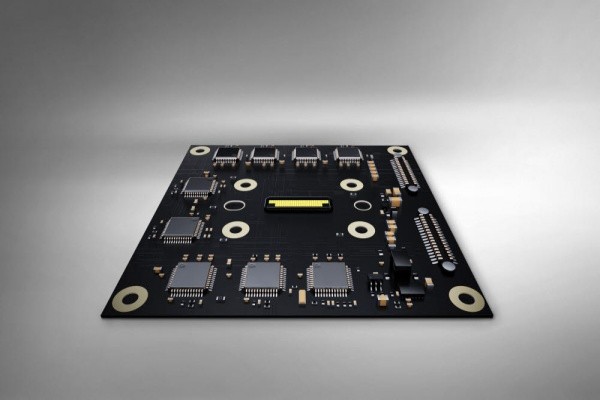 The company announced that through integration of its semiconductor technology, it has been able to secure brightness that is necessary for a headlamp while reducing the area of luminescence by 1/16th compared to LED modules that are currently used for smart headlamps. It also added that its LED module minimizes light interference as it has dividers for each segment and provide a 300:1 contrast ratio which is three times higher than that of current LEDs. In addition, its LED module reduces entire headlamp size by 30 to 50% as it simplifies optical system and radiation structure.
With this new LED technology, Samsung Electronics plans to target the electric vehicle and autonomous vehicle markets.
According to a market research company TrendForce, Samsung Electronics is currently top 10 in the global automotive LED market. Seoul Semiconductor and Samsung Electronics are the only South Korean LED companies that are placed top 10 in the market. Although they had experienced an aftereffect from a game of chicken from Chinese LED companies, they are looking to continue to grow their LED businesses by focusing on high-value products such as automotive LED. The market for automotive LEDs is expected to be worth $3 billion this year as they have been starting to be used more for headlamps, interior lights, and displays.
Kim Eon-soo, who is the executive director of Samsung Electronics' LED Business Team, said that the company would actively target the smart headlamp market with its pixel LEDs and that the company would continue to pursue innovation in order to provide high-quality automotive light source solutions that are appropriate for future cars.
Staff Reporter Yun, Geonil | benyun@etnews.com