A South Korean company called QRT plans to attend a Chinese electronics fair in order to accelerate its plan of targeting the Chinese market. The company has already set up a branch in China and completed necessary certification processes and plans to focus on securing customers and carrying out marketing activities.
QRT announced that it would attend the 'electronica China', which will be held in Shanghai from Wednesday to Friday, and introduce its semiconductor test and measurement technologies in various ways.
Electronica China is an international trade fair that displays various products related to electronic components, applications, and solutions. It is considered as an important event for China as one can view electronics and semiconductor industries at a glance.
The event is expected to display advanced technologies related to electronics manufacturing service, SMT (surface mount technology), test and measurement, and production automation.
QRT has been providing chip reliability measurement solutions for the past 30 years through semiconductor performance analysis and data accumulation. Based on this experience, it plans to actively target the Chinese market starting from this year.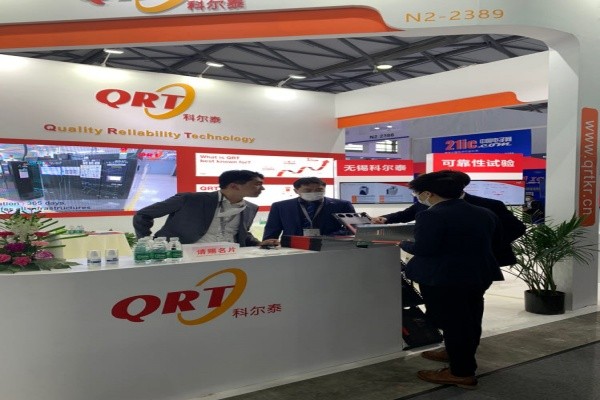 The company set up a branch in Wuxi, China at the end of last year and it has been promoting its services by meeting various Chinese customers. It has also raised its credibility as an international testing laboratory by obtaining certifications from the China National Accreditation Service according to the Chinese market.
It plans to make this event as a groundwork for its plan of entering the Chinese market. It will set up a booth at a section where testing and measurement technologies are displayed and introduce the company's credibility, comprehensive analysis, and ESD (electro statis discharge) tests and its own SER (soft error rate), SSD (solid state drive), RF (radio frequency), and power monitoring system.
In addition, it plans to set up research materials that introduce its services and technology marketing personnel separately and explain to spectators about various products and standards that it provides.
A representative from the company said that the company plans to figure out the trend in China's electronics industry, find new customers, and plan new business areas by attending the event.
The company plans to establish a dominant position in the field of reliability and analysis technology service so that it can grow as a leading company in the global market in addition to the Chinese market.
Staff Reporter Kang, Hyeryung | kang@etnews.com