Samsung SDI is set to supply 21700 cylindrical batteries to an American electric vehicle (EV) manufacturer called Rivian for its electric truck and electric SUV that will be released this year.
According to the industry on Tuesday, Samsung SDI signed a contract with Rivian and has become Rivian's sole supplier of cylindrical batteries. Samsung SDI's batteries are expected to be used for Rivian's electric pickup truck 'R1T' and electric SUV 'R1S' that will be released this year. The exact size of the contract is not made public.
CEO RJ Scaringe of Rivian said that his company is able to take timely action in manufacturing electric vehicles with Samsung SDI supplying its batteries.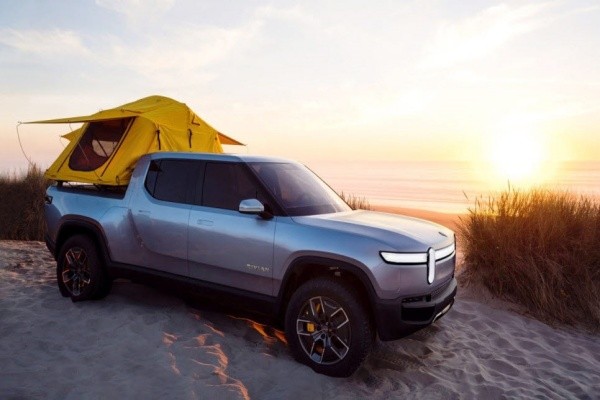 Rivian is an up-and-coming EV manufacturer and is preparing to enter the EV market by raising funds from American automakers such as Ford. It signed a contract with Samsung SDI for the release of its new EVs such as R1T.
21700 battery is a cylindrical battery that is 21 millimeters long and 70 millimeters tall. It is longer and taller than the 18650 battery (18 mm long and 65 mm tall) that was released to the market in 2018 and therefore has greater energy density than the 18650 battery.
Staff Reporter Kim, Jiwoong | jw0316@etnews.com