A summit regarding America's semiconductor supply chain that is held by the United States government will be held online on Monday. South Korea's semiconductor industry is particularly focused on what opinions Samsung Electronics, which will be attending the summit, will convey to the U.S. government.
The summit, which will be held at the White House with National Security Adviser Jake Sullivan and National Economic Council Director Brian Deese as presiders, will discuss the country's semiconductor supplies. President Joe Biden will also attend the summit.
19 companies including American companies such as Google's parent company Alphabet, Intel, GlobalFoundries, Micron Technology, AT&T, Ford and GM and NXP from Netherland will be in attendance. Samsung Electronics and TSMC will be the only Asian companies to be in attendance.
The summit is a follow-up measure to President Biden signing an executive order at the end of February to address the country's semiconductor supply chain. At the time when President Biden was signing the executive order, he held up a semiconductor chip and emphasized that restructuring of the semiconductor supply chain is a key task for the country's economic policies.
The summit will bring in CEOs from top semiconductor companies and automakers in order to look into a shortage of automotive semiconductors that recently hit the auto industry hard and the current stage of the semiconductor supply chain and come up with solutions.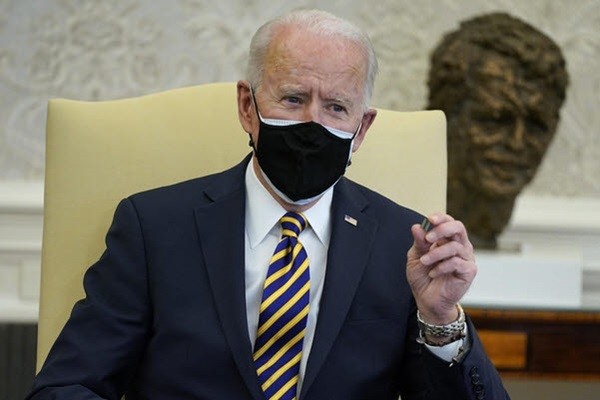 The reason why President Biden has invited Samsung Electronics and TSMC is the fact that 80% of foundries is concentrated in Asia and is causing an imbalance in supply and demand of foundry within the U.S. As a result, there is a great chance that he will actively encourage Samsung Electronics and TSMC to invest in their plants in the U.S. in order to solve a shortage of foundries within the U.S. and create jobs and revitalize the American economy.
The attention is particularly focused on what opinions will Samsung Electronics exchange with the Biden administration regarding the company's strategies on its foundry business.
Samsung Electronics has been looking into building additional state-of-the-art EUV (extreme ultraviolet) fabs under 5 nanometers that can deal with semiconductor demands within the U.S. The company selected various locations in addition to Austin, Texas where Samsung Austin Semiconductor that primarily focuses on the production of 14nm technology is located as potential candidates to build a new plant and is reportedly having negotiations with local governments regarding its plan.
Experts believe that the Biden administration will propose inducements and provide catalysts that will cause Samsung Electronics to make its decision to invest in the U.S. even faster.
Level of interest on which executive from Samsung Electronics will attend the summit has also been growing. There is a good chance that either Vice Chairman Kim Ki-nam of Samsung Electronics or Choi Si-young who takes charge of the company's foundry business will attend the summit. It is reported that Vice Chairman Kim brought in key executives from the company's DS Division last weekend to talk about the company's strategies at the summit.
Staff Reporter Kang, Hyeryung | kang@etnews.com