Five European companies including STMicroelectronics have established a new ecosystem for future cars. Their move is related to the recent announcement by the European Union that is trying to raise the degree of self-sufficiency on semiconductors.
According to the industry on Monday, STMicroelectronics, Groupe Renault, Dassault Systemes, Thales, and Atos have created the Software Republique which is a research group that will focus on future automotive technologies.
The five companies have created the group on their own in order to secure competitive edge in future cars within Europe. They expect that mobility businesses to grow explosively in the future and explained that companies from other continents have been establishing their positions in the market by developing new technologies. They also added that it was necessary for them to create an ecosystem in France and other parts of Europe in order to gain leadership in related fields.
The fact that STMicroelectronics, which is a top semiconductor company from Europe, is part of the founding members of the Software Republique is drawing attention. The company currently holds about 13% of the share of the automotive system semiconductor market.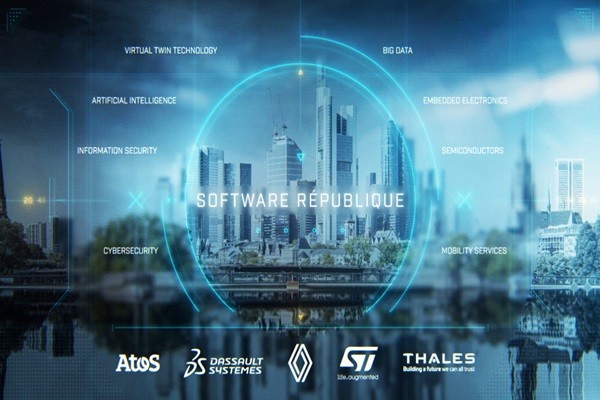 CEO Jean-Marc Chery of STMicroelectronics said that his company will create innovative automotive semiconductor chips through the Software Republique.
The group, which was established under STMicroelectronics' leadership, is likely to have been established according to the basis of 'Semiconductor Manufacturing Technology Development Project' announced by the European Union last month.
The union announced that it would invest up to $60 billion (67 trillion KRW) and raise Europe's degree of self-sufficiency on semiconductors to 20% within the next ten years. Also, European automakers are facing an unprecedented shortage of automotive semiconductors. It will be interesting to see whether this cooperation between the five companies will solve the shortage of automotive semiconductors and help European companies be self-reliant on semiconductors.
The Software Republique will go into operation after setting up its infrastructure within Groupe Renault's company building located in Guyancourt, France. It is expecting participation from various companies in addition to the five founding companies and is planning on providing support for startups related to mobility as well.
Staff Reporter Kang, Hyeryung | kang@etnews.com