Samsung SDI is set to develop next-generation cylindrical batteries that will be used for Hyundai Motor Group's new HEVs (hybrid electric vehicle) and made an agreement with the group. The agreement is a result of meetings between Chairman Chung Eui-sun of Hyundai Motor Group and Vice Chairman Lee Jae-yong of Samsung Electronics and it will be interesting to see whether the agreement will lead to development of cylindrical batteries with independent standard.
According to the industry on Monday, Samsung SDI and Hyundai Motor Group have begun working on development of next-generation cylindrical batteries. Samsung SDI plans to develop cylindrical batteries with its own independent standard and supply them to the group's new HEVs. Hyundai Motor Company plans to launch seven HEVs that use cylindrical batteries for the first time.
One representative from the industry who is familiar with this matter said that the Hyundai Motor Group proposed a partnership to Samsung SDI first and that Samsung SDI accepted the group's request.
Samsung SDI's cylindrical batteries will be based on a new concept. It is reported that the company is making batteries bigger under its own standard.
Although the specific specification is not made public yet, it is reported that the company is working on increasing the diameter of a cylindrical battery with 21 millimeters in diameter and 70 millimeters in height. Although the new battery will be smaller than Tesla's 4680 cylindrical battery (diameter: 46 millimeters height: 80 millimeters), the battery is expected to have a longer diameter but maintain a same height.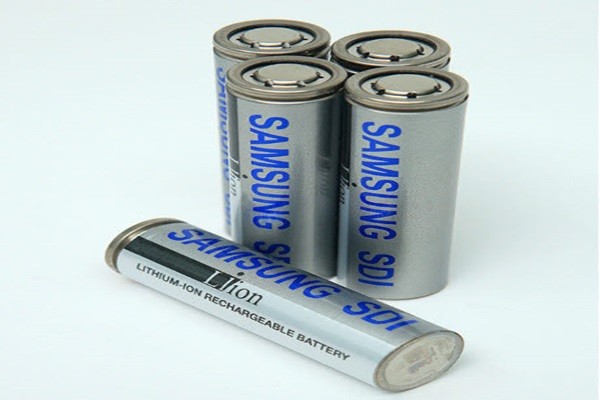 The reason why Samsung SDI is looking to increase the size is because it wants to increase the battery's energy capacity. Cylindrical batteries have excellent productivity and are extremely safe. However, they are normally used for electronic devices due to their size while medium to large-sized batteries are used for electric vehicles. However, demands for cylindrical batteries by the electric vehicle industry have been growing since Tesla started to use cylindrical batteries for its electric vehicles.
Samsung SDI plans to increase energy density and lower production cost by increasing energy capacity of cylindrical batteries.
Cooperation between Samsung SDI and Hyundai Motor Group is a pressing matter. Chairman Chung and Vice Chairman Lee met each other at Samsung SDI's plant in Cheonan and the group's Namyang R&D Center in May and July last year respectively.
From the Hyundai Motor Group's perspective, it needed new batteries that can be used for its new HEVs. As a result, it decided to work with Samsung SDI and established a schedule for development and release date of HEVs and it has secured a new supply chain for cylindrical batteries.
It will be interesting to see whether the recent agreement between the two companies will lead to more partnerships in the field of electric vehicle. It is reported that the Hyundai Motor Group use pouch-type batteries from LG Energy Solution and SK Innovation and prismatic batteries from CATL for its electric vehicle platform called E-GMP.
By supplying cylindrical batteries, Samsung SDI is also expecting to see an increase in supply of its prismatic batteries as well. Prismatic batteries are Samsung SDI's main type of batteries, and a transition is currently taking place in the electric vehicle battery market from pouch-type batteries to prismatic batteries and cylindrical batteries. At that time, many predicted that Samsung SDI and the Hyundai Motor Group would work with each other in many different fields such as electric vehicle battery, automotive semiconductor, and display. Some within the industry believes that this cooperation is the first fruit of the meetings between the two leaders that took place last year.
Regarding development of cylindrical batteries that are reportedly set to be used for the Hyundai Motor Group's HEVs, Samsung SDI said that it cannot confirm any information related to its customers.
Staff Reporter Kim, Jiwoong | jw0316@etnews.com