Partron, a South Korea-based company that specializes in electronic parts for telecommunication devices, is looking to strengthen its 5G module business.
The company announced on Sunday that it plans to develop modules and devices that are equipped with Qualcomm Snapdragon X65 and X62 5G chips.
The two 5G chips are Qualcomm's latest 5G modem chips that support 5G SA (standalone) and the sub-6 GHz bandwidth and the mmWave bandwidth.
The X65 modem chip in particular is made up of the first modem and wireless RF (radio frequency) chip that follow '3GPP Release 16'.
Partron plans to make CPEs (customer premises equipment), hotspot devices, and routers using Qualcomm's 5G modem chips and sell them to domestic and foreign telecommunications companies.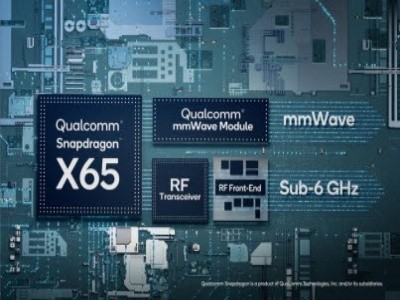 A company needs to sign a contract with Qualcomm in order to use Qualcomm's modem chips. It is not easy for small and medium-sized enterprises and medium-sized companies to use many of Qualcomm's modem chips as it requires a great amount of investment.
Partron released modules and devices based on the Qualcomm Snapdragon X55 modem chip last year and it has expanded its lineup of products using Qualcomm's latest 5G modem chips.
The company plans to aggressively target both domestic and foreign markets through an expanded lineup of products. It supplied CPEs to Kumoh National Institute of Technology and is operating the equipment with LG Uplus and it also plans to develop 5G mmWave hotspot devices and supply them to LG Uplus at the end of this year. It is also discussing with an American company that specializes in wired and wireless routers and modems regarding a potential partnership and it is looking into entering the Central and South American market and the Middle Eastern market.
CEO Kim Jong-gu of Partron said that the company will continue to expand its 5G module and device business in South Korea and other countries. President Kwon Oh-hyung of Qualcomm Korea said that the company has huge expectations as it cooperates with Partron that possesses advanced technical skills in the mobile network equipment industry.
Staff Reporter Yun, Geonil | benyun@etnews.com