The South Korean government has empowered the Korean New Deal to be a steppingstone for the South Korean economy to take a leap upwards and in order to overcome the current COVID-19 crisis. While governments and companies around the world are focusing on digital transformation, the South Korean government has decided to push for the "Digital New Deal" as a key project of the Korean New Deal.
The Digital New Deal will involve $3.1 billion (3.54 trillion KRW) for the next three years and it is a major project that will improve constitutions of the South Korean government and South Korean companies and prepare the nation for the future. The National Information Society Agency (NIA) is the first one to suggest the project and it has been acting as a think tank that establishes strategies for the country. The agency was able to establish the project, which began since the second half last year, in a short period of time and has prepared a foundation for digital transformation for different parts of the society.
◊NIA taking care of job creation and the Data Dam project in lighting speed
The key to the South Korean New Deal is creation of many good-quality jobs. The NIA had carried out an AI (artificial intelligence) data construction project and it was able to create jobs for 38,882 people in a short period of time. Out of the people, about 30,000 of them became involved in a crowdsourcing project. What is special about crowdsourcing is that it allows each person to complete his or her designated task without having to worry about time and location. People who are preparing for their first jobs, women who had their jobs cut, and unemployed people participated in the crowdsourcing project. The project has made a contribution towards a job crisis that has occurred due to COVID-19. The NIA also hired 7,487 people for the project.
About 4,7000 people found positions as instructors and supporters at digital learning centers throughout the country. There were about 6,300 young interns who are working on public data at 749 public agencies in a three months and a half period.
South Korea's Data Dam project is a must for development of the AI industry. There has been an extremely high level of responses from the industry towards the project as 278 consortiums and about 1,950 companies and institutions provided their support just for building data for AI learning. Once the South Korean government decided to push for projects related to data, software (SW) and IT service companies have also started to push for their own AI and data projects. About 57% of companies participating in the project are IT companies and they have prepared a foundation to expand their work from IT to AI.
The Data Dam project tore down boundaries between industries as 43% of companies participating in the project are from traditional industries such as manufacturing industry, agricultural and fishery industries, and distribution industry. University hospitals have also started entered the fields of medical AI and data. Number of university hospitals participating in medical AI and data went from one in 2017 to seventeen in 2020. A medical AI ecosystem has been created through doctors' expertise, data from hospitals, and AI technologies from startup companies.
The NIA has also upgraded digital infrastructures. It built a pilot quantum encryption infrastructure in order to secure competitive edge globally. It is also working on five projects to convert the government's business network into a 5G-based mobile environment. It plans to set up a wireless environment in every school classroom and 59,000 public Wi-Fi stations by 2022. It will also focus on expanding local digital infrastructures such as building an ultra-fast internet network at 1,324 countryside villages.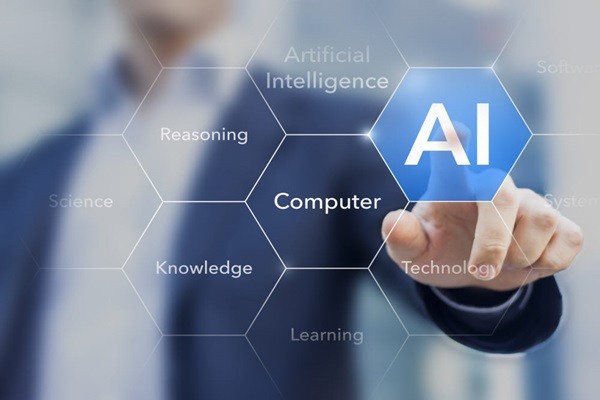 ◊NIA to change the cloud computing industry in South Korea
Cloud computing will be the foundational system of the Digital New Deal project. The NIA conducted complete enumeration on about 1,200 public agencies last year. It will support transition of about 13,000 information systems from public administrative agencies to cloud computing.
To allow better use of public services, the agency has innovated the country's public procurement system by preparing a "digital service contract system". Since October last year when the system was implemented, 77 projects and $93 million (105.1 billion KRW) worth of contracts have been achieved so far. As the South Korean Government has started to provide more support on cloud computing, the private sector has also begun to make large investments in cloud computing.
The agency has switched 110,000 wireless access points to domestic products through its school Wi-Fi network construction project. About 70% of ($93 million (105.1 billion KRW)) winning bids from companies participating in the project went back to local small and medium-sized enterprises. Small and medium-sized communications equipment manufacturers developed their own wireless network management systems that are compatible and have resolved an issue where communications equipment is highly depended on major companies and foreign companies.
Many have been voicing their opinions about preparing for digital divide. The NIA has been focusing on digital engagement since last year.
The agency selected 1,076 digital learning centers last year and it has been running them since. 17 metropolitan local governments and 215 lower-level local governments participated in the selection process and they have been providing education in things such as smartphone application use and video call and kiosk use that are necessary in everyday life. About 428,000 have receive education so far and they have given an average score of 95.3 points on their satisfaction towards the education.
Demands for education in strengthening digital capabilities are set to increase in South Korea. Need to strengthen such capabilities has also increased for companies such as Korea Public Library Association, Korea Consumer Agency, Korea Social Enterprise Promotion Agency, and Government Employees Pension Services.
The NIA plans to hire top students as instructors and supporters and hire after-school instructors who have seen their jobs cut due to COVID-19 as local instructors and provide good-quality jobs for local societies that have suffered a long period of stagnation.
Staff Reporter Kim, Jiseon | river@etnews.com