LG Innotek has decided to launch "FC-BGA (Flip Chip Ball Grid Array)" business in order to expand its IC (integrated circuit) substrate business in accordance with the semiconductor industry's growth.
According to the industry on Monday, the company recently set up a FC-BGA task force and appointed Director Lee Hyeok-soo as the leader of the task force.
FC-BGA is an IC package substrate that connects a semiconductor chip to a board with ball-type bumps. The substrate is normally used to make non-memory semiconductors such as CPUs and GPUs that are used for PCs, servers, self-driving cars, and data centers.
Until now, LG Innotek has mainly focused on IC substrates such as FC-CSP (Flip Chip Chip Scale Package) and SiP (System in Package) that are mostly used for mobile devices and IoT (Internet of Things). The company is however looking into expanding its IC substrate business towards bigger system semiconductors such as CPU and GPU as it believes that the market is going to make a rapid growth.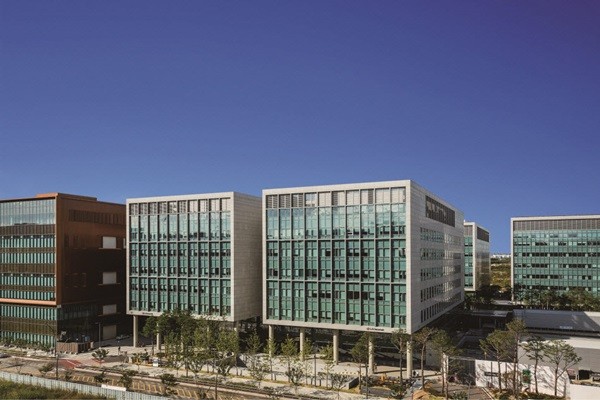 According to the industry, demands for FC-BGA have been soaring. Increase in contactless activities due to COVID-19 has led to explosive growth in the markets for PCs, servers, and data centers.
For example, PC shipments in South Korea last year surpassed 5 million units for the first time since 2013. Installation of additional servers and data centers is also actively taking place globally due to the spread of online education, shopping, and entertainment.
Although demands for FC-BGA are growing, supply of FC-BGA has been lacking as it is very difficult to make the substrate and only about 10 companies in the world such as Ibiden, Shinko Electric Industries, and Samsung Electro-Mechanics are able to supply the substrate.
One of the main FC-BGA South Korean suppliers called Daeduck Electronics recently decided to invest $62 million (70 billion KRW) additionally this year after investing $79 million (90 billion KRW) last year based on a positive forecast of the market. Likewise, LG Innotek has also decided to push for its own FC-BGA business based on its capabilities in other IC substrates.
Once LG Innotek enters the market, the market will be mainly made up of Samsung Electro-Mechanics, Daeduck Electronics, and LG Innotek.
LG Innotek said that the company is still looking into FC-BGA technology and that it has not made a decision on whether it will commercialize the substrate or not.
Staff Reporter Yun, Geonil | benyun@etnews.com & Staff Reporter Kang, Hyeryung | kang@etnews.com