Samsung Electronics has decided to include a 'pen input' option for its new foldable smartphone that will be released this third quarter for the first time. It has been reported that the company has succeeded in implementing the option for foldable smartphone that requires a high degree of technology. With this success, Samsung Electronics that is pioneering a new market as the only smartphone manufacturer in the world to mass-produce foldable smartphones has widened the gap between itself and its competitors in the global foldable smartphone market once more.
According to the industry on Monday, Samsung Electronics has completed the development of pen input technology for foldable smartphone and it has decided to include the option to the 'Galaxy Z Fold 3 (tentative name)' that is expected to be released this second half. The company has completed making every preparation and it plans to mass-produce relevant components and the actual foldable smartphone starting from May and July respectively.
The Galaxy Z Fold 3 is a foldable smartphone that is folded from side to side and it is the follow-up model to the 'Galaxy Fold' and the 'Galaxy Z Fold 2' that were released in 2019 and 2020 respectively. The foldable smartphone line is the flagship line that represents Samsung Electronics' foldable smartphones and it is integrated with latest technologies every year it is released.
The key development project of the Galaxy Z Fold 3 was implementing the pen input option. Samsung Electronics' goal was to have owners of the Galaxy Z Fold 3 use the option whether the smartphone is folded shut or is unfolded.
However, it had been very difficult for Samsung Electronics to implement the pen input option in foldable smartphones as it needed to add the option to foldable displays that already require advanced technologies.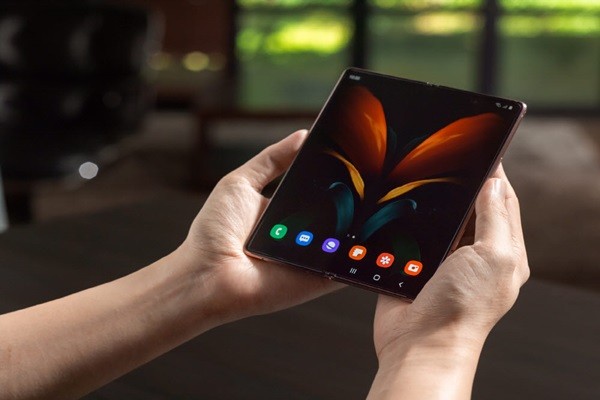 The pen input option in particular caused different issues. For example, components such as digitizer that recognizes the pen's movement needs to be foldable as well. Also, the foldable display needs to withstand impact and pressure caused when a pen is used, and foldable glass (ultra-thin glass) that can withstand dents that can caused by a pen is also a must.
It has been reported that Samsung Electronics has finally secured key technologies that can implement the pen input option in foldable smartphones after years of research and development.
"Samsung Electronics has developed necessary technologies such as digitizer and ultra-thin glass (UTG) that allow foldable smartphones to properly react to pen input." said one official from the industry who is familiar with the situation related to Samsung Electronics' foldable smartphone development. "It has been heard that Samsung Electronics has made necessary preparations for mass-production."
Samsung Electronics is the only smartphone manufacturer in the world to mass-produce and release foldable smartphones. The company and Samsung Display have been creating synergy in the foldable smartphone field as Samsung Display has been a stable supplier of foldable displays for Samsung Electronics. Although other smartphone manufacturers such as Huawei, Motorola, and Royole also released their own foldable smartphones, there is a huge difference between them and Samsung Electronics when it comes to supply of necessary components and production capacity.
Samsung Electronics is also the first one to implement pen input technology in foldable smartphones. Once it introduces the final product in the second half this year, its position in the global foldable smartphone market will be elevated even higher and it will be able to further separate itself from its competitors.
When asked about the implementation of the pen input option in the Galaxy Z Fold 3, Samsung Electronics said that it cannot disclose any information related to a product that has yet to be released.
Staff Reporter Yun, Geonil | benyun@etnews.com