The semiconductor equipment industry has begun hiring new personnel in large scale regardless of their experiences as the industry is going through a boom. What is special about the recent hiring is that it is mostly carried out by global semiconductor equipment manufacturers that are strengthening their businesses in South Korea.
Applied Materials, the biggest semiconductor equipment manufacturer in the world, has begun hiring new hardware engineers (customer engineer) in large scale.
The company plans to hire hundreds of new employees for various fields such as CMP (Chemical-Mechanical Planarization), PDC (Process Diagnostics and Control), and etching. Hardware engineers are responsible with installation and maintenance for equipment operation. Newly hired engineers will mostly likely be stationed in Hwaseong, Pyeongtaek, and Icheon where semiconductor plants of Samsung Electronics and SK Hynix, which are Applied Materials' customers, are located.
Hiring of new employees in three figures is significant. The company hired about 800 new employees from South Korea in the past three years and it is looking to hire more employees this year than last year as well. The company publicly hired new process support engineers (PSE) at the end of last year and it is looking to hire hundreds of employees more. About 1,800 employees are currently working for Applied Materials Korea.
ASML, which is the only company that sells EUV (Extreme Ultraviolet) lithography machines, has also begun hiring new employees. The company plans to hire EUV installation engineers and customer support engineers until February 22 and it plans to hire new employees in March. In total, it plans to hire new employees and employees with experiences in double figures. EUV lithography process is seen as a key technology that is able to materialize very small semiconductor circuits as an EUV light's wavelength is less than a tenth of that of an ArF laser. While one EUV lithography machine costs more than $___ (150 billion KRW), there is a short supply of EUV machines due to their high application in the fields of foundry and memory. ASML Korea provides technical services for maintaining performance of lithography machines installed in South Korea and it currently has about 1,400 employees.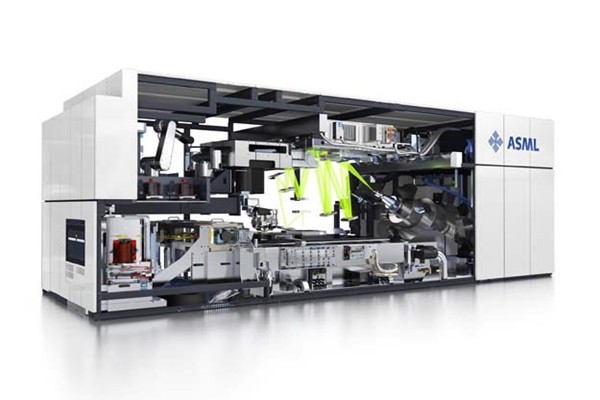 LAM Research, which is seen as a top three semiconductor equipment manufacturer in the world, has begun hiring new employees mainly for research and development (R&D). It is looking for engineers with a master's degree or a doctoral degree who will work at its South Korean R&D center called "LAM Research Korea Technology Center" that is expected to open at the end of this year at the earliest. The company is also hiring personnel such as field process engineer, field service engineer, production engineer, and local product support engineer who are needed for customer support.
LAM Research currently has a sales corporation (LAM Research Korea) and a manufacturing corporation (LAM Research Manufacturing Korea) in South Korea and it has decided to set up a R&D center additionally in South Korea. It signed a memorandum of understanding with Gyeonggi-do back in September of 2019 and is currently building a campus-type R&D center in Yongin.
Hiring by these global semiconductor equipment manufacturers is the result of a current boom that is taking place within the semiconductor industry. As South Korean semiconductor manufacturers are making investments in facilities in order to expand their production, semiconductor equipment manufacturers have begun to hire new employees in order to meet increased demands. According to SEMI (Semiconductor Equipment and Materials International), the total amount of semiconductor facility investments by South Korea in 2021 is estimated to be around $18.9 billion and it is expected to be higher than that of China ($16.8 billion) and Taiwan ($15.6 billion).
A boom in the semiconductor industry is a good news as it actually leads to job creation. According to a prediction made by Korea Institute for Advancement of Technology and Korea Employment Information Service on jobs for major industries in the first half of 2021, number of jobs related to the semiconductor industry in the first half this year is expected to be 2.9% (4,000 jobs) higher than the first half last year.
However, there are some who are concerned about lack of manpower and manpower leaning towards certain companies as the current pool of manpower within the semiconductor industry is not very wide.
CEO from a South Korean semiconductor equipment manufacturer pointed out that a lack of manpower issue that is already a problem can become even more serious if manpower flock towards global semiconductor equipment manufacturers.
Staff Reporter Yun, Geonil | benyun@etnews.com