Hyundai Motor Company has decided to replace batteries of all "KONA Electric" that has caused a great pain on the company due to a string of fires involving the vehicle. The cost alone will be over $907 million (1 trillion KRW). Although it still needs to coordinate with LG Energy Solution on how they are going to divide the cost depending on an announcement that will be made by the Ministry of Land, Infrastructure and Transport (MOLIT) on its investigation on the fires sometime this month, it has decided to replace battery systems of all KONA Electric.
Not only does the company's decision comes from an obligation according to market regulations, but it can also be seen as a bold decision that will help the company's image as a leader in the electric vehicle era and show that the company is taking a ethical responsibility.
According to the industry on Monday, Hyundai Motor Company and LG Energy Solution will begin replacing battery systems that include battery cells, battery packs, and battery management systems (BMS) of all KONA Electric. Their decision comes after the model recently caused a fire even after Hyundai Motor Company made a recall on the model.
77,000 units of KONA Electric that were made between September of 2017 and March of 2020 will have their battery systems replaced. Although the MOLIT still needs to make an announcement on who is to blame for the fires caused by the model, Hyundai Motor Company is on consensus with LG Energy Solution regarding replacing the 77,000 units' battery systems
How the cost of $907 million that will be used to replace the battery systems will be divided between Hyundai Motor Company and LG Energy Solution will be decided after the MOLIT makes an announcement on its investigation.
Such replacement of parts is reported to be the biggest out of all voluntary recalls made by Hyundai Motor Company. As a result, it is likely that it will take at least a year to replace the 77,000 battery systems considering supply of new batteries and working hours.
A representative for Hyundai Motor Company said that the company is looking into various countermeasures including the replacement of the battery systems and that nothing has been decided yet as it is waiting for an announcement from the MOLIT.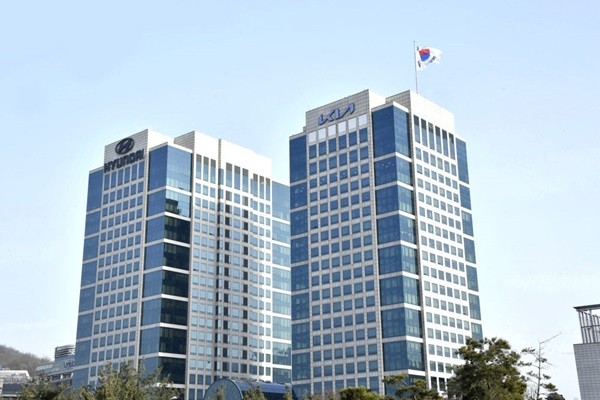 Many outside experts believe that a possibility of a flaw in battery separator film that was newly brought up as a cause of the fires is very low.
The Electronic Times pointed out safety margin of Hyundai Motor Company's batteries as the main cause of the fires last year based on a report from National Forensic Service (NFS).
After the Electronic Times analyzed the report submitted by NFS to the National Assembly regarding an accident that occurred in July of 2019, it was shown that the safety margin of the battery system was around 3%.
Such percentage is lower than safety margins of other electric vehicles that use LG Energy Solution's batteries that are also used for the KONA Electric. In other words, operating parameters of the KONA Electric are considered insufficient.
"Although it will take some time to replace the entire battery systems, it is a right decision." said Professor Park Cheol-wan of Seojeong College. "Because a battery separator film can be filtered through the back-end battery process on normal conditions and be observed before ignition, it cannot be a cause of the fires."
A fire was caused by a KONA Electric in Daegu on January 24 even when it was fully charged. The vehicle was confirmed to be a recalled vehicle. Since the accident, Hyundai Motor Company apologized to owners of the KONA Electric through text regarding the fact that a recalled KONA Electric still caused a fire and that it would exercise its responsibility until the end so that they can safely use their vehicles.
Meanwhile, the MOLIT begun a joint investigation with Hyundai Motor Company and LG Energy Solution in October last year. Since the model's release, there had been eleven and four accidents involving a fire in South Korea and foreign countries respectively. Hyundai Motor Company begun a recall process on the 77,000 units of KONA Electric.
Staff Reporter Park, Taejoon | gaius@etnews.com