South Korean smartphone parts manufacturers have begun to expand their businesses to the auto market as they have felt the need to diversify their businesses due to a concern about saturation of the smartphone market.
JAWHA Electronics, a smartphone camera parts supplier for Samsung Electronics, recently obtained an order for PTC (Positive Temperature Coefficient) heaters that will go be used for Hyundai Motor Company's "E-GMP (Electric-Global Modular Platform)". Its heaters will be used for the "Ioniq 6" that is expected to be released in 2022.
PTC heater is a type of heater that maintains certain temperature within electric vehicles.
JAWHA Electronics plans to finish making preparation for production of PTC heaters this year and begin supplying around 300,000 PTC heaters annually starting from next year. In terms of amount, the annual supply is worth about $6.34 million (7 billion KRW). Because the E-GMP is a platform that was developed in order to grow the group's electric vehicle business, it is expected that JAWHA Electronics will supply its PTC heaters for at least five years. It has been confirmed that JAWHA Electronics and DOOWON will be the PTC heater suppliers for the E-GMP.
JAWHA Electronics has an experience in supplying PTC heaters to Hyundai Motor Company for its fuel cell SUV called "NEXO". Until now, its smartphone camera parts such as AF (Auto Focus) actuator, OIS (Optical Image Stabilizer), and vibration motor have been responsible for 90% of its overall revenue. It developed PTC heaters for electric vehicles for the first time back in 2015 and it has been promoting its electric vehicle (EV) parts business since. A representative for the company said that the company is expecting to supply PTC heaters for long time due to the characteristics of the auto industry.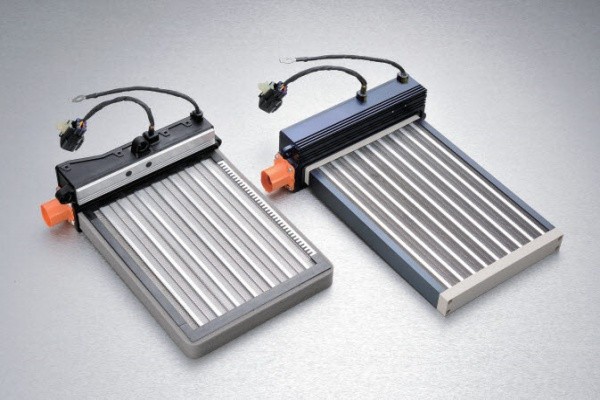 MCNEX, which also supplies smartphone camera parts to Samsung Electronics, is also working on building its brand within the auto market. The company became a primary vendor of Hyundai Motor Company last year. While the company had supplied cameras to Hyundai through its partners such as Hyundai Mobis or Mando in the past, it is now able to have direct transactions with Hyundai. Because it does not have to go through additional stages to obtain a new project or to supply products to Hyundai, it is now in a better position in expanding its auto business.
It is likely that Hyundai selected MCNEX to be a primary supplier due to importance of cameras for electric vehicles and autonomous vehicles. For example, because functions that are able to check the driver's conditions in real time and prevent passengers, pets, and baggage from being left inside the vehicle are expected to be very importance for autonomous vehicles, "in-cabin camera" that is able to monitor the inside of a vehicle has been developed and there is an increase in number of cases that utilize cameras as inner and outer sensors. As a result, Hyundai Motor Company had been looking for a primary camera supplier and selected MCNEX.
MCNEX is preparing for an era of electric vehicles and autonomous vehicles. The company drew attention at CES 2021 by introducing an advanced driver-assistance system (ADAS) that was developed along with Corephotonics, a company acquired by Samsung Electronics and reported to possess key patents in multi-camera, and is able to improve blind spots of curved roads and intersections for autonomous vehicles.
Another South Korean smartphone parts manufacturer called Power Logics obtained a SQ (Supplier Quality) certification from the Hyundai Motor Group and is looking to expand its vehicle camera parts business with Hyundai Motor Company's primary supplier called SL. Partron, a smartphone camera module manufacturer, is expected to see its sales from vehicle components grow from $45.3 million (50 billion KRW) in 2020 to $90.5 million (100 billion KRW) in 2021. According to Hanyang Securities, Partron is currently working on vehicle camera modules with a North American automaker and is looking to ship the modules in 2023.
Staff Reporter Yun, Geonil | benyun@etnews.com