S&S Tech, a South Korean company that specializes in mask blanks for semiconductors and displays, will focus on promoting a new business.
Through a public announcement that was made on Monday, the company stated that it plans to appoint Jeong Sung-hoon, who is currently in charge of strategic planning, as an executive director during a general meeting of stockholders that will be held next month.
Jeong Sung-hoon is the second son of CEO Jeong Soo-hong of S&S Tech. Born in 1988, he had worked for COMES Investment and Samsung Electronics' Partner Collaboration Academy before being in charge of finding new businesses within the company's strategic planning department.
S&S Tech explained that the company has decided to appoint Jeong Sung-hoon as the new executive director in order to focus on new businesses such as pellicles and mask blanks for EUV (Extreme Ultraviolet) lithography technology.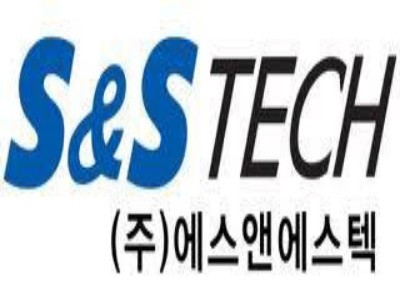 Pellicle is a transparent film that prevents wafers from being contaminated from foreign substances on masks. S&S Tech is currently working on commercialization of pellicles used for EUV lithography. As EUV lithography technology has emerged as a next-generation semiconductor technology, the company has been working on EUV pellicles as a new business. In addition to EUV pellicles, the company has also been conducting studies on mask blanks as well.
It is reported that Jeong Sung-hoon learned about semiconductor masks from Professor An Jin-ho of Hanyang University's Division of Materials Science and Engineering who is seen as an expert in the field of EUV lithography.
Prior to the decision, the company also appointed Jeong Si-joon, who is the first son of CEO Jeong, as an executive director during a general meeting of shareholders held in 2019. However, he stepped down from the position in October last year. Executive director is a board member who is in charge of actual management and is given responsibilities and authority from the company. CEO Jeong is the largest shareholder of the company. As of the end of September last year, he held 20.37% of the share while Jeong Si-joon and Jeong Sung-hoon held 0.84% and 0.47% respectively.
S&S Tech is one of few mask blank manufacturers in South Korea. Mask blank is used as a substrate for photomask that is used during production of semiconductors, displays, color filters, and others and is a mask before circuit patterns are exposed to light. The company has been competing against Japanese companies such as Hoya, Ulcoat, CST, and Shin-Etsu that have been dominating the global mask blank market after succeeding in domestic production of mask blanks and it currently has companies such as Samsung Electronics, SK Hynix, and Samsung Display as its customers.
Staff Reporter Yun, Geonil | benyun@etnews.com