FST will accelerate its process of preparation for mass-production of EUV (Extreme Ultraviolet) pellicles. It is hiring key personnel who will oversee the EUV pellicle business and is also working on construction of a fab that will raise quality of its EUV pellicles at the same time.
According to the industry on Thursday, FST has been hiring key personnel who will help lead its EUV pellicle business.
The company recently hired Cho Han-gu (president) as the head of its EUV pellicle laboratory. President Cho has been in the field of semiconductor lithography process for a long time. He oversaw a group that worked on masks that are used in lithography process while he was working as a director at Samsung Electronics and he was also working as a vice president at ASML Korea until last year while focusing on marketing activities. Not only is he going to be responsible for research and development of EUV pellicles at FST, but he will also hold an important role in inducing cooperation with the company's major partners during EUV pellicle production process.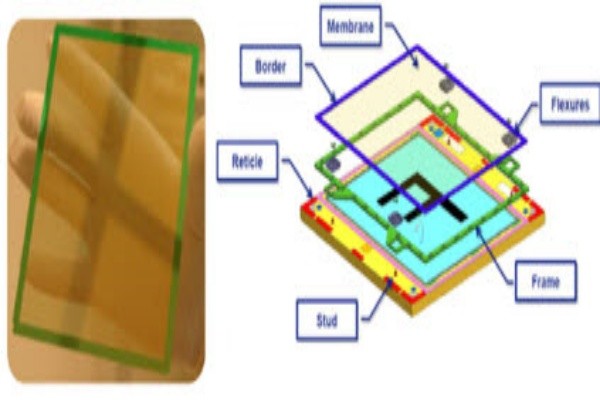 This is the first time that FST has created a president position that will only be responsible for its EUV pellicle business. This indicates that the company is really valuing its EUV pellicle business.
The company has also hired other key personnel in addition to President Cho. Some of these key personnel include Vice President Choi Jae-hyeok and Vice President Moon Seong-yong who used to work with President Cho at Samsung Electronics in the past regarding masks and pellicles.
EUV pellicle is used during EUV lithography process that has emerged as a key process in the semiconductor industry. Lithography process that repeatedly imprints light that penetrated through a mask with a circuit design onto wafers. Because the circuit design gets reduced in size and is imprinted onto wafers, contaminants on mask will lead to a higher rate of faulty products.
Pellicle is a type of a thin blanket that covers a mask in order to protect the mask from various contaminants and to increase time of use of EUV pellicles. However, EUV lithography process uses "reflection method" unlike ArF lithography process that utilizes penetration method.
As characteristics of new masks have changed completely, there has been a need for pellicles with new properties. However, such pellicle that can be used for actual production has not been developed as EUV lithography process requires advanced technologies.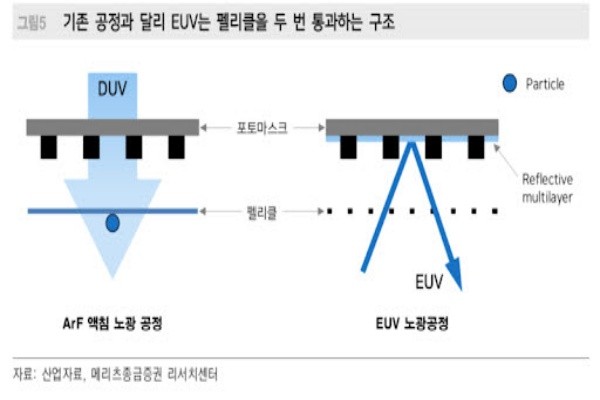 FST, which owns 80% of the pellicle market in South Korea, has also been very active in making investments in infrastructures in order to grab an upper hand in the EUV pellicle field that is seen as a blue ocean. It is currently in a process of moving its EUV pellicle research facility that is set up at its headquarter in Dongtan to a new fab that has been newly constructed near its headquarter. It plans to bring in various defect inspection equipment and equipment that automatically covers masks with pellicles in addition to its existing research equipment to the new fab.
The industry has been eyeing FST's recent moves. It is expected that the development of EUV pellicles will gain momentum as FST has been utilizing its knowhow from making ArF pellicles and hiring key personnel and adding necessary infrastructures. It is also expected that joint studies and application of EUV pellicles to actual production lines will take place even more smoothly due to its deep trust with major partners that it has been working with.
During an event that was held last year, FST stated that it would put out a full-size EUV pellicle prototype that can cover silicon carbide-based mask in the first half this year. At that time, the company explained that the company reached 90% in EUV light transmittance that is a key element in developing EUV pellicles.
Vice President Moon explained that the company is working on remaining processes in order to improve performance of EUV pellicles although few tasks are still remaining such as receiving approvals from its customers in addition to actual product development and that the company will continue to work on key aspects of EUV pellicle such as lifespan and transmittance in order to develop EUV pellicles with high performance.
Staff Reporter Kang, Hyeryung | kang@etnews.com