Samsung Electronics plans to receive "QD (Quantum Dot) display" panels from Samsung Display next year while Samsung Display will extend its supply of LCDs to Samsung Electronics. The agreement was reached as Samsung Electronics needs a supply of LCDs while Samsung Display needs a customer for its QD display panels. What is more special about the agreement is that President Han Jong-hee at Samsung Electronics and President Choi Joo-seon of Samsung Display are all in on the agreement.
With this cooperation, the world's first attempt of commercialization of QD display is expected to gain momentum. Samsung Electronics is the top TV manufacturer in the world, and QD display is a next-generation large display that Samsung Display is working on. As commercialization of QD display gains momentum, it will be interesting to see whether South Korea's large display industry that has been worrying about Samsung Display's withdrawal from its LCD business will be able to regain its competitive edge back.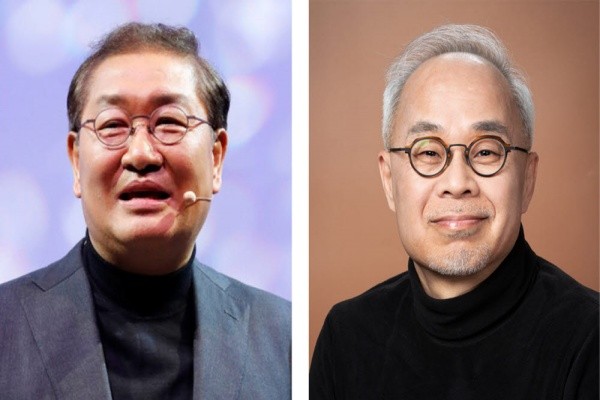 According to the industry, President (Head of Visual Display Business) Han Jong-hee at Samsung Electronics and President Choi Joo-seon of Samsung Display recently made an agreement to work together regarding commercialization of QD display and extension of supply of LCDs.
They agreed on having Samsung Electronics use QD display panels that Samsung Display is working on for Samsung Electronics' TVs and having Samsung Display extend production of LCDs that was scheduled to end at the end of this March until the end of this year and deliver a supply of LCDs that Samsung Electronics needs. President Han and President Choi made an agreement within such framework and they have decided to push for smaller scale of follow-up collaborations.
One official from the industry who is familiar with this matter said that the two presidents recently made such agreement and that it was President Han who made a proposition first.
Samsung Display chose QD display as its next-generation large display technology. As the LCD market is facing changes due to it being a "red ocean", the company has decided to turn the direction of its large display technology to QD and invest $11.7 billion (13.1 trillion KRW) in construction of QD display production plant and research and development (R&D) until 2025. Samsung Display built a QD display production line (Q1) that has a potential of yielding up to 30,000 substrates (Gen 8.5) per month in Asan and it began conducting pilot operation since December last year.
However, there were serious concerns about the QD display technology. Not only the technology is being attempted for the first time in the world, some were concerned about its low business value as its unit cost is higher than other competing technologies.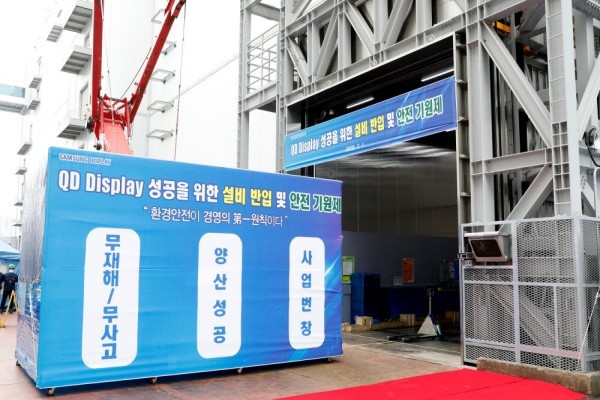 But, the situation began to change since the COVID-19 pandemic. As a need for mutual cooperation between Samsung Electronics and Samsung Display began to grow, breakthroughs have been made by the pandemic.
Initially, Samsung Display decided to completely withdraw from its LCD business at the end of last year. However, TV demands started to explode due to the spread of COVID-19. As a result, oversupply of LCDs turned into short supply which then forced Samsung Display to extend production of LCDs until next month.
Samsung Electronics has been in a need for LCDs. If Samsung Display discontinues production of LCDs in this situation, Samsung Electronics will become even more uneasy about supply of LCDs. Also, because Chinese companies have gained control of the global LCD market, there may be a chance of Samsung Electronics completely relying on Chinese display makers such as CSOT.
As a result, Samsung Electronics proposed Samsung Display to extend its LCD production until the end of this year and promised to use its QD display panels at the same time. Although Samsung Display made a plan to withdraw from its LCD business next month, it decided to agree on the extension as it has been desperately looking to secure customers for its QD display panels.
It is reported that Samsung Display plans to mass-produce LCDs from its 8-2 LCD production line in Asan until the end of this year. During that span, it plans to continue to improve quality, yield, and production capacity of its QD display panels and make a transition towards QD display either at the end of this year or early next year. Samsung Electronics is expected to release TVs with QD displays in time with the beginning of 2022.
Staff Reporter Yun, Geonil | benyun@etnews.com