It is reported that Hyundai Motor Group plans to use LiDAR sensors from Valeo, a French automotive supplier, rather than from Velodyne for its first "level 3" autonomous vehicle "Genesis G90" that will be released in 2022.
This decision is likely based on the fact that Velodyne has yet to reach a level to mass-produce LiDAR sensors even though it is working with Hyundai Mobis, which invested $54.3 million (60 billion KRW) in Velodyne, on the development. However, there is a great chance that Hyundai Motor Group will also ask for Velodyne's LiDAR sensors in the future in order to establish a stable supply of LiDAR sensors.
According to the industry on January 24, the group's Namyang Technological Research Center is working on Genesis G90 based on Valeo's SCALA laser scanner.
According to multiple officials from the industry, Hyundai Motor Group is currently testing attachment of Valeo's 16-channel LiDAR sensors onto the radiator grille and that it is unlikely for the group to use Velodyne's LiDAR sensors due to an issue with mass-production.
Velodyne received an $50 million investment (3% stake) from Hyundai Mobis back in 2019. Although it stands at the top of the global market for LiDAR sensors, a supply of automotive LiDAR sensors for a research and development purpose is its only experience with automotive LiDAR sensors. It is reported that it has yet to reach Hyundai Motor Group's requests due to its lack of experience with mass-production of automotive LiDAR sensors. Although it was planning to supply LiDAR sensors that will be used for a level 3 autonomous driving system, its plan is now facing a setback.
Valeo is the only company in the world that has succeeded in mass-producing automotive LiDAR sensors. It supplied "SCALA Gen. 1" to Audi for Audi's full-size sedan "A8". SCALA Gen. 1 is a 4-channel LiDAR sensor and it has a detection range of about 150 meters.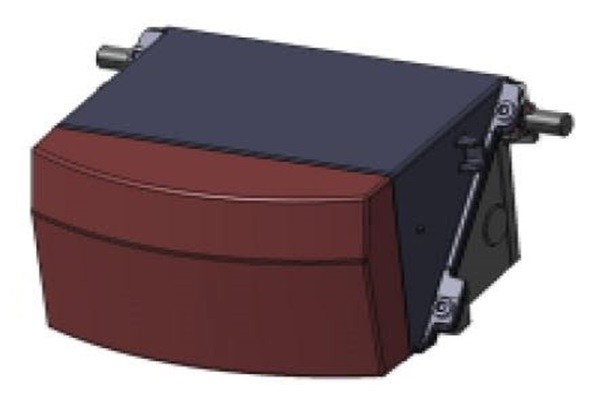 Valeo's LiDAR sensors that Namyang Technological Research Center are currently testing are "SCALA Gen. 2". Although SCALA Gen.2 has a horizontal viewing angle of 133 degrees, which is less than that of SCALA Gen. 1 (145 degrees), it has improved detection as the number of channels has increased from 4 to 16. Due to an increase in the number of channels, its vertical viewing angle has also increased from 3.2 degrees to 10 degrees which makes SCALA Gen. 2 a more complete LiDAR sensor.
SCALA Gen. 2 is able to detect a car that is 300 meters away. Although it is able to detect a person who is wearing a safety vest and is standing beyond 300 meters, it is also able to detect a pedestrian without a safety vest as long as the pedestrian is within 135 meters.
Namyang Technological Research Center is working on raising the level of a level 3 autonomous driving system by combining SCAL Gen. 2 laser scanner with other radars and cameras. If Hyundai Motor Group plans to go with Valeo's LiDAR sensors, Valeo's LiDAR sensors will go through Hyundai Mobis first and to Genesis Motor afterwards.
During "CEO Investor Day" that was held in December last year, Hyundai Motor Group said that it plans to apply a level 3 autonomous driving technology to the 2022 G90 and that it is working on development of a software (SW) that recognizes and understands objects through LiDAR sensors even though it is purchasing LiDAR sensors from foreign companies.
The industry believes that there is still a great chance for Hyundai Motor Group to receive LiDAR sensors from Velodyne in the future even if Velodyne is eliminated as a LiDAR sensor supplier for the 2022 G90 due to a partnership between Hyundai Mobis and Velodyne. Also, some believe that the group needs to have multiple LiDAR sensor suppliers just like other auto parts in order to stabilize price and supply.
Velodyne is currently working with Hyundai Mobis at Hyundai Mobis's Technical Center of Korea in Mabuk and is focusing on securing its ability to mass-produce automotive LiDAR sensors while having the sensors satisfy reliability that future cars require. The key is for Velodyne to minimize any different in qualities between products during mass-production.
A representative for Hyundai Motor Group said that it is difficult for the group to disclose any detailed information regarding a model that has yet to be released.
Staff Reporter Park, Jinhyeong | jin@etnews.com