Dongwoon Anatech, a South Korean fabless company, has been accelerating the process of localizing haptic driver IC (Integrated Circuit) for electronic devices of cars. Texas Instruments is currently monopolizing the global market for haptic driver ICs. As car displays and various buttons become digitized, a possibility of utilizing Dongwoon Anatech's haptic ICs is growing as well.
According to the industry on Tuesday, Dongwoon Anatech has been working tirelessly to expand its lineup of haptic driver ICs that are used for vehicle components.
Haptic IC is a part that materializes a Force Touch technology. It is able to recognize touches through vibration once a user touches a display screen or buttons of an IT device.
Most of Dongwoon Anatech's revenue has been coming from AF (autofocus) chips used for smartphone cameras. However, the company recently developed an "A2V (Audio to Vibration)" algorithm that automatically changes sound to vibration and chose haptic IC as its next business item and it has been promoting its haptic IC business. On one occasion, it manufactured haptic driver chips for smartphones in 2019 and supplied them to a Chinese smartphone manufacturer.
It developed haptic driver ICs for vehicle components last year and it has been cultivating the global auto market for its haptic driver ICs.
The global auto market has been very active with digitization process. In order for a driver who is concentrated on driving to easily use different functions inside the car, vibration that is able to recognize buttons being pressed is needed.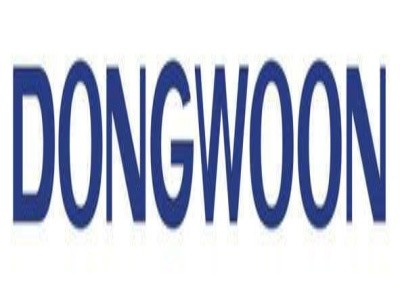 Dongwoon Anatech has been working on its haptic driver IC business by believing that demands for haptic chips used for cars will definitely grow. It has been making necessary preparations one by one such as receiving an AEC-Q100 certification, which is a standard for reliability test of automotive semiconductors, and it achieved a noticeable result last year. It supplied its haptic driver ICs to Hyundai Motor Company for jog shuttles that are installed in Hyundai's new luxury models GV80 and G80.
It was a very meaningful achievement considering the fact that the market is monopolized by Texas Instruments.
It is likely that applications of haptic driver chips within different fields of automobile will continue to expand and that there will be more demands for haptic driver chips as a result. Dongwoon Anatech is currently working with top auto parts makers from South Korea and is working on a technology that will mount haptic driver chips onto CID (Central Information Display), various smart keyboards, gear stick, and air conditioning controller. For a CID R&D project in particular, it is working on development of haptic driver ICs that can be used for 25.6-inch displays.
Automotive semiconductors are considered as a high-value business even in the haptic field. Although prices can differ depending on size and performance, automotive semiconductors usually cost one dollar per unit while semiconductors used for mobile devices cost twenty cents per unit.
Dongwoon Anatech brought in about $907,000 (1 billion KRW) from selling haptic driver ICs for vehicle components in 2020 and it is looking to increase sales by three times this year. Although the amount is still insignificant compared to the company's overall revenue, it believes that there is potential for a growth and plans to rapidly expand its lineup of haptic driver ICs for vehicle components.
A representative for Dongwoon Anatech said that the company is currently focusing on the domestic market and is also looking into knocking on the door of the Chinese market as well.
Staff Reporter Kang, Hyeryung | kang@etnews.com