It has been reported that Chinese companies have been attempting to take away South Korean research personnel related to electric vehicle (EV) battery in order to target the global EV battery market that is seen as the "second semiconductor". China's battery industry has been utilizing South Korea's headhunting companies and approaching research personnel from all directions by requesting them come to China as consultants for global trends in the battery industry as an excuse. As a result, it is necessary for South Korea's battery industry and the South Korean government to come up with countermeasures against outflow of personnel from the battery industry to China.
A South Korean headhunting company recently sent out a text message to a researcher in the battery industry that it is looking for a paid consultation service related to "trends in South Korea's battery industry".
The message ended with a request for an answer back if possible. A person would be paid anywhere between $360 (400,000 KRW) and $900 (1 million KRW) if he or she agrees to give an advice on trends in the battery industry, battery development process, and trends in battery technologies by dialing a given number.
However, it is reported that there are offers for changing jobs with these paid consultation services as an excuse taking place in the industry.
One person from the battery industry who agreed to give consultations said that an employee from a foreign battery manufacturer rather than a representative from a headhunting company made an offer for changing jobs based on the resume that was put on a job site and that the employee mainly asked about experiences and involvement in projects.
Main targets of these foreign battery manufacturers are researchers from the battery industry. They offered around $90,000 (100 million KRW) for a deputy section chief position. For a deputy department head position, they offered more than $90,000 and also guaranteed a chief researcher position.
After checking with the headhunting company, the foreign battery manufacturer was a major battery manufacturer from China. Although the headhunting company did not disclose the name of the manufacturer, the company said that the manufacturer made a request through a global consulting company. A representative for the headhunting company said that such requests are being made by Chinese battery manufacturers or automakers.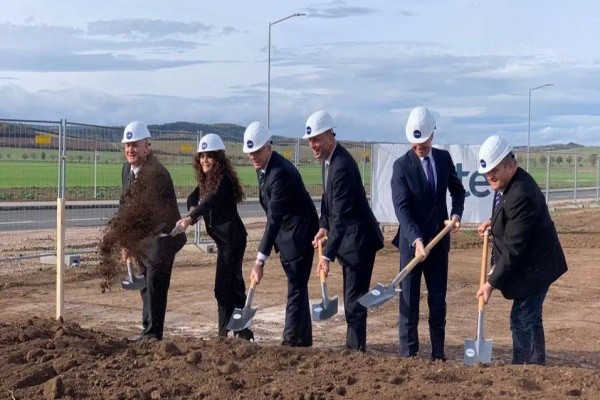 It is seen that Chinese companies are targeting South Korean researchers from the battery industry in order to target the global EV battery market. CATL, which is the biggest battery manufacturer in China, is constructing an EV battery plant in Germany, which is the center of Europe's auto market, with a support from the Chinese government. Particularly, Chinese battery manufacturers are focusing on development of "NCM (Nickel, Cobalt, Manganese)" batteries that South Korean battery manufacturers are mainly supplying to global EV makers. It is likely that Chinese companies are offering high salaries to South Korean researchers from the battery industry and suggesting them to change jobs so that South Korean researchers can assist them with the development.
Many cases of Chinese companies luring South Korean researchers are already reported. The Evergrande Group, which is a real estate company from China, established an EV manufacturing company and hired an executive who used to work as the head of SK Innovation's battery research institute. Most of key executives at the EV manufacturing company are also from South Korean battery manufacturers such as LG Chem and Samsung SDI. A Swedish battery manufacturer called Northvolt also hired many South Korean researchers from the battery industry.
The industry is worried that this issue can become a serious problem. The South Korean government selected the battery industry to be part of its "Industry Innovation Talent Growth Support Project" for the first time last year. Some say that the government needs to be prepared for outflow of key personnel in order to nurture talented individuals for the future.
"The Chinese government is fully supporting its battery industry after designating the industry as a national industry." said one official from the industry. "Because temptations from Chinese companies towards talented individuals from South Korea have been growing recently, the government needs to protect them just like it protects industrial technologies."
Meanwhile, South Korean battery manufacturers are expected to enjoy rapid growth again this year. The Ministry of Trade, Industry and Energy and the Korea Battery Industry Association estimated that the battery production in 2021 will reach $28 billion (31 trillion KRW) and increase by 32% and that battery exports will reach the highest point ever at $7 billion which will be a 5.7% increase. Domestic production of batteries is estimated to be $4.98 billion (5.5 trillion KRW), which will be a 24.1% increase, due to release new EVs from Hyundai Motor Company and Kia Motors based on their EV designated platform.
Staff Reporter Kim, Jiwoong | jw0316@etnews.com & Staff Reporter Ham, Bongkyun | hbkone@etnews.com