Chinese companies have started to join Apple's supply chain one after the other. After BOE, which had been rumored to be part of Apple's supply chain for many recent years, finally obtained an order for OLED displays that will be used for iPhones, Luxvisions Innovation Technology acquired Apple's front camera supplier Cowell E Holdings. Samsung Display and LG Display are the only ones that are supplying OLED display panels to Apple. However, these recent moves by BOE and Luxvisions indicate that Chinese companies have started to chase after South Korean companies that have been dominating markets for displays with high values and relevant parts.
According to the industry on Thursday, BOE will begin supplying OLED display panels to Apple for the iPhone 12. It is understood that BOE received a final approval from Apple at the end of last month.
An OLED display is able to emit light on its own and expresses images and videos. Unlike a LCD, it does not use a backlight unit (BLU) which makes it lighter and thinner. In addition, because it provides excellent colors and contrast ratio, it was seen as the "dream display".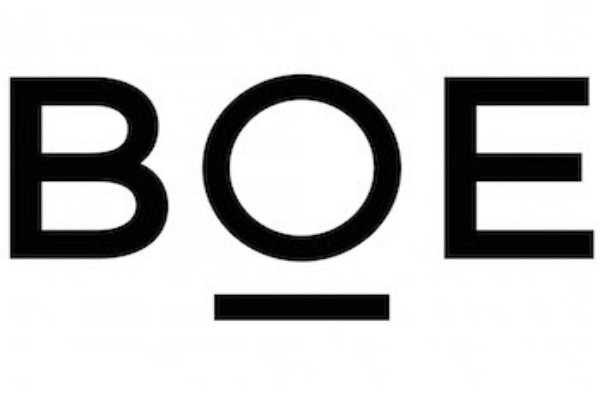 Samsung Display and LG Display are the leaders in the global OLED display panel market by succeeding in mass-production of OLEDs. Samsung Display in particular became the first one to commercialize OLED in 2007 and held more than 90% of the global OLED market. LG Display also succeeded in the development of OLED soon after that has made South Korean display companies conquering the global mobile display market centered on smartphones. This is the reason why Apple has no choice but to depend on Samsung and LG for supply of OLEDs used for its iPhones.
However, a change has become inevitable as BOE has also become an OLED display supplier of Apple. Not only Samsung Display and LG Display have to compete against BOE in order to obtain future orders from Apple, but they also have to compete against BOE to obtain orders from other smartphone manufacturers such as Samsung Electronics, OPPO, VIVO, and Xiaomi.
BOE is the biggest display manufacturer in China that has grown rapidly with support from the Chinese Government. It prepared a key stepping stone by securing TFT-LCD (Thin-Film-Transistor LCD) technology from acquisition of HYDIS and it has ultimately reached the top of the global LCD market by making aggressive investments backed by the Chinese Government's support. Since then, BOE has been intensifying its investments in OLED.
Luxvisions recently acquired Cowell E Holdings that is the parent company of Cowell Electronics that has been Apple's front camera module supplier. Because Cowell Electronics supplies the most out of Apple's front camera module suppliers, the acquisition will help Luxvisions become the top front camera module supplier of Apple immediately.
Staff Reporter Yun, Geonil | benyun@etnews.com & Staff Reporter Kang, Hyeryung | kang@etnews.com