At "CES 2021", service robots have emerged as an important technology that will lead a "new normal" era after COVID-19. Level of application of robots has increased even more as importance of the global robotics industry is being emphasized throughout the world.
"Disinfection robots" have drawn the most attention at this year's CES due to COVID-19, and other robots such as chatbots and animal robots that can be useful during free time have also drawn attention. The robotics industry predicted that this year will be the first year where service robots uses become more active.
According to the Consumer Technology Association, about 260 companies related to robots and robotics technology are currently participating in CES 2021. Out of those companies, 15 of them are small and medium-sized enterprises from South Korea. Most of the companies are displaying service robots that can be utilized in real life immediately rather than technologies that are still far away from commercialization.
Samsung Electronics introduced its robot called "Handy" robot, which is for family use, for the first time. The robot is able to recognize the location or the shape of an object on its own and grab or move the object and it can assist with various house chores. It is expected that the company will commercialize the robot shortly.
The company also introduced a revamped version of "Samsung Bot Care" that was introduced for the first time at "ES 2019". The company announced that it is also working on "Samsung Bot Serving" for orders and payments, "Samsung Bot Guide" for reception of customers, and a wearable assistance robot called "GEMS".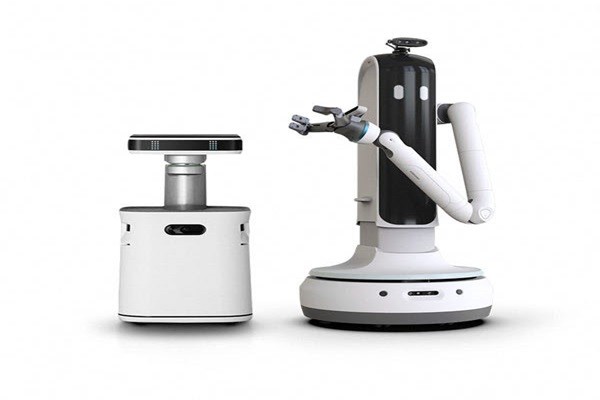 LG Electronics displayed "LG CLOi disinfection robot" that is able to move on its own and sanitize different locations. The company plans to release the robot in the United States market in the first half this year. Besides the disinfection robot, the company also displayed LG CLOi delivery robot, LG CLOi guide robot, and LG CLOi serve robot as well.
The Industrial Technology Research Institute from Taiwan introduced its AI intelligent robot called "DARS". The robot imitates people's dexterity and is able to play piano on its own. Its hands are applied with an advanced sensor technology and a machine learning algorithm and they are able to pick up items with different shapes such as various tools, smartphones, and keys. The institute announced that it plans to utilize the DARS robot for fields such as clothing industry and smart manufacturing industry.
Animal robots with a sense of sensibility were also displayed at CES 2021. A Japanese company called Vanguard Industries introduced its AI pet called "Moflin" that is able to evolve like actual animals and share feelings with its owner. It learns different patterns by interacting with its owner. As a result, its owner can feel like he or she is actually interacting with a living pet. Moflin has been honored with the "Best of Innovation Awards" from CES 2021 in the robotics category.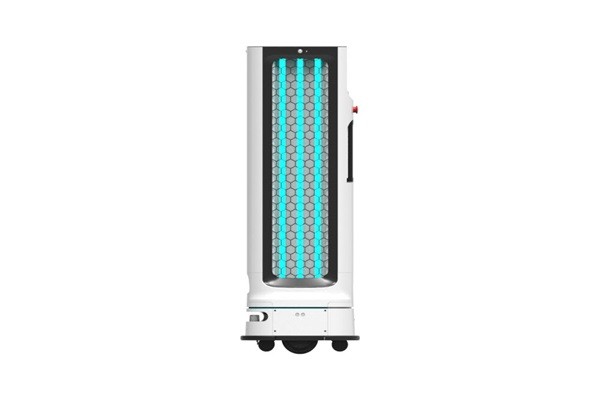 South Korean companies that specialize in robots are also participating in CES 2021 and have introduced their service robots that will target various niche markets.
Gold Rabbit displayed a coding robot, with is a service robot for education, and a Lego assembly-type robot kit. Thingsflow displayed a social robot and a chatbot. Macroact introduced an AI autonomous robot called "My Cat".
Hills Engineering, which specializes in logistics automation and autonomous logistics robots, was honored with an Innovation Award in the robotics category with its advanced disinfection robot called "Coro-Bot".
Besides these companies, other South Korean companies such as Leaders Rehab Robot, Bonsystems, Cygbot, and Cobosys are also participating in CES 2021 and are displaying their technologies.
Staff Reporter Park, Sora | srpark@etnews.com