Humax EV, an affiliate of Humax, is looking to start its electric vehicle (EV) charging service business officially this year.
The company is the South Korean company that deals with manufacturing and production of EV chargers to service operation/management system, service network, and construction business. Its strategy is to secure competitive edge through its own independent business rather than pursuing the South Korean Government's subsidy business.
Human announced on Tuesday that it plans to introduce its charging service brand called "Humax Charger" this March.
Humax EV's EV slow charger (7 kW) is going through a final verification stage while its fast chargers (50 and 100 kW) are currently going through a final stage of development. The company also plans to complete the development of a superfast charger (350 kW) by the end of this year.
Humax EV will start its EV charging service by targeting 100,000 parking spots of Hi Parking acquired by Humax. Because most of Hi Parking's parking lots are located in the center of Seoul and Gyeonggi-do and major business districts throughout South Korea, Humax EV will also plan various services connected to its charging service by taking advantage of the fact that its charging infrastructures will be very accessible.
The company's charging service will target random electric vehicles. It has already secured a stable number of customers through a car sharing company called "People Car" and a micro mobility service provider "The Swing" acquired by Humax in the past.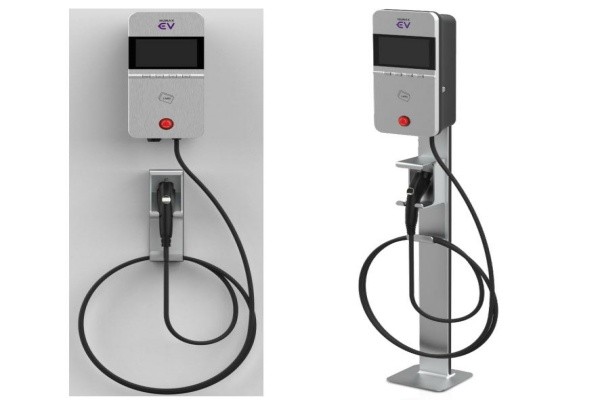 In addition to its charging service, it also plans to provide various mobility services such as EV sharing and micro mobility services, contact-free car washing service, auto service, and package storage service based on its stations.
In addition, it will also utilize charging service stations based on newly constructed apartments built by Prugio that made an equity investment in the Humax EV last year.
Unlike other charging service providers that depend on the Ministry of Environment's subsidies, Humax EV is looking to secure competitive edge through its own services.
"We plan to expand our charging service towards parking structures of apartments in addition to parking structures used for commercial buildings and introduce different comprehensive services through various partnerships." said a representative for Humax EV. "We are going to provide a charging service environment for "homes and offices" where charging services are used the most and also push for overseas business within the next three years through 19 foreign branches."
Meanwhile, Humax acquired a car sharing service company called Carplat in 2018 and acquired Hi Parking for $155 million (170 billion KRW). It set up Humax EV by splitting off its EV charging division last year and also acquired a B2C (Business to Consumer) car sharing service company "People Car".
Humax EV acquired a charger manufacturer called PSN last year and attracted a 19.9% equity investment from Daewoo E&C. It also obtained a charger subsidy business license from Korea Environment Corporation.
Staff Reporter Park, Taejoon | gaius@etnews.com