As Samsung Electronics is set to release its next strategic smartphone "Galaxy S21" shortly, attention amongst industries has been concentrated on the smartphone's core materials and components as new features of the Galaxy S21 involve innovation in core materials and components.
The most noticeable change to the Galaxy S21 is its S-Pen support. Samsung Electronics will include the S Pen input function, which had been only included to the Galaxy Note series, only to the highest model of the Galaxy S21 (S21 Ultra).
"Digitizer" is the key component that materializes the function. Digitizer is a large-scale FPCB (Flexible Printed Circuit Board) and converts signals from S Pen into digital signals and sends the digital signals to the corresponding smartphone.
Interflex is the exclusive supplier of digitizers for the Galaxy S21. The company has been working with Samsung Electronics since the Galaxy Note series. Samsung Electronics has been showing signs about including a pen input function to its main models such as the Galaxy S series or the Galaxy Z Fold in order to reshuffle its smartphone lineup and to differentiate smartphone features at the same time. The company is also planning to include a pen input function to the Galaxy Z Fold 3 that is scheduled to be released in the second half this year. It will be interesting to see whether the digitizer market will start to grow as Samsung Electronics starts to include a pen input function to more of its smartphone models.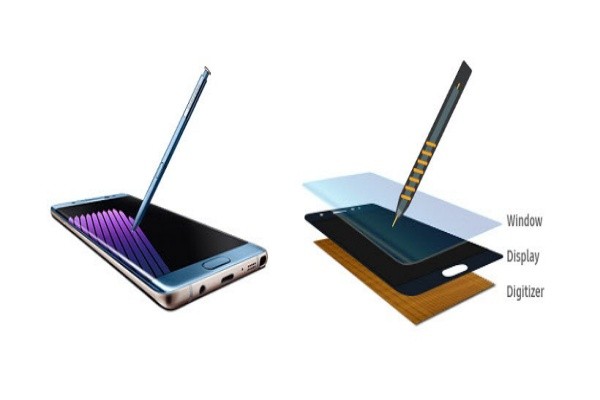 Another change will be cameras. The Galaxy S21 Ultra model will use 3X and 10x telephoto cameras. It is unprecedented that a smartphone will use two zoom cameras. Normally, a smartphone will be made up of wide-angle, ultra-wide, and telephoto cameras. The Galaxy S20 Ultra model also only supported 5x optical zoom. The Galaxy S21 will display development of folded camera technology with its 10x optical zoom.
Folded camera is a camera that has lenses and sensors placed horizontally just like a periscope so that light can be refracted. It started to gain attention due to its ability to provide high magnification optical zoom by furthering focal distance that cannot be achieved with current cameras that are based on a vertical structure.
10x folded camera will be supplied by Samsung Electro-Mechanics. Samsung Electro-Mechanics developed a folded camera in 2019 and supplied its product to Samsung Electronics for the first time last year for the Galaxy S20. More natural enlargement and reduction while taking a picture of a subject is likely the reason why the Galaxy S21 Ultra will have both 3x and 10x optical zooms.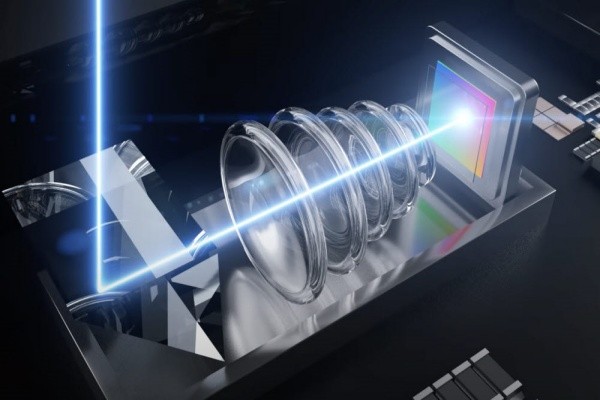 New OLED materials that are part of a set called "M11" will also be used for the first time for the Galaxy S21. Samsung SDI will supply green host material while Duksan Neolux and Solus Advanced Materials will supply red prime and green prime and A-ETL (Electron Transporting Layer) respectively. Besides these companies, Dupont and UDC will also supply red host material and red dopant material respectively.
OLED display expresses images and videos through luminous materials that are able to emit light on their own. It is largely made up of an emission material layer (EML) and complementary layers. Performance and lifespan of an OLED panel is determined by combination of each material. Host and dopant materials are materials that emit light from the EML while prime material helps raises luminance efficiency of dopant and host materials. HTL (Hole Transport Layer) and A-ETL are complementary materials that assist luminescence. It is reported that materials of the M11 set improve an OLED panel's luminance efficiency and lifespan.
There are also parts that are drawing mixed views. Primary example is the charger. Samsung Electronics has decided not to include a charger as a basic component starting with the Galaxy S21 in order to save cost and to protect the environment. Although there will be differences between regions, the company's decision has brought a terrible news for companies that are currently supplying chargers to Samsung Electronics. There are three South Korean companies that currently supply chargers to Samsung Electronics and they are looking to offset potential losses by selling their products to general consumers.
Staff Reporter Yun, Geonil | benyun@etnews.com