Silicon Works, which is set to spilt off from LG Group, has decided to grow its semiconductor business. The company has begun making necessary preparations to launch SiC (Silicon Carbide) power management IC (Integrated Circuit) and MCU (MicroController Unit) businesses. Even after it splits off from LG Group, it will continue to work closely with LG Electronics regarding LG Electronics' key businesses such as home appliances and automotive electric parts.
According to multiple official from the industry on January 10, Silicon Works has chosen SiC PMIC as a new business that will be led by key researchers who had worked for LG Electronics and is going through a R&D project.
PMIC is a chip that controls voltage and current of an electronic device. SiC PMIC in particular is receiving the spotlight as the next PMIC as it is able to withstand ten times higher voltage compared to PMICs made with silicon material and is also three time stronger against high heat. The global automotive market is paying close attention to SiC PMIC as the chip will be extremely useful for future cars that will have to withstand extreme environments.
Global companies such as Infineon Technologies based in Germany and STMicroelectronics based in Switzerland have already begun competing against competitors to grab an upper hand in the global SiC PMIC market. Competitions are also very intense in top countries such as China and the United States.
South Korea's semiconductor industry is mostly encouraged by Silicon Works' recent decision. Until now, South Korea's SiC PMIC design market has been led mostly by small and medium-sized enterprises. However, the market is expected to be much more active once Silicon Works enters the market. There are also opportunities for small and medium-sized enterprises that specialize in materials, components, and equipment related to SiC PMIC to work with Silicon Works.
Silicon Works will also materialize a MCU business. It recently established an internal group called "MCU Department". It is a department that is directly attached to President Son Bo-ik who himself will lead development of MCU and MCU business. It is reported that the company's MCUs are currently used for few home appliances of LG Electronics.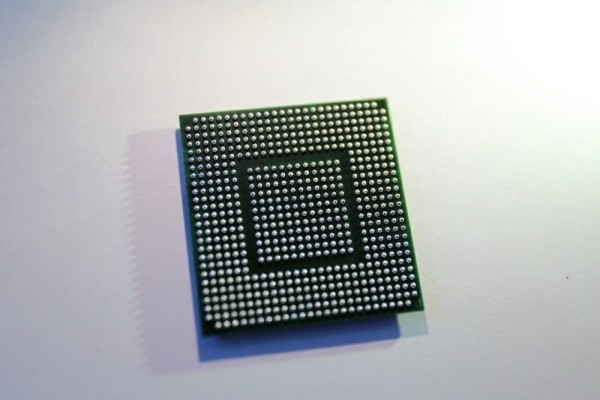 Silicon Works will look to be a comprehensive semiconductor design company by expanding its lineup of semiconductors. It is the only semiconductor company out of LG Group's affiliates and it is the top fabless company in South Korea and is also ranked in the top 20 in the world.
With DDI (Display Driver IC) chip that run display screen as its main product, it currently supplies products such as T-CON (Timing Controller) IC and silicon-based PMIC.
It is estimated that the company's annual revenue in 2020 would surpass $915 billion (1 trillion KRW) for the first time due to a rapid increase in demands for electronic devices such as laptops due to a rise of the "contactless" trend since the COVID-19 pandemic. However, the fact it relies heavily on DDI chips as 84.2% of the entire revenue between the first quarter and the third quarter of 2020 came from DDI chips is seen as the company's weak point.
In order to overcome this weakness, the company plans to develop next-generation products such as SiC chip and MCU and stabilize its revenue.
Silicon Works became LG Group's affiliate in 2014. Particularly, it is facing a new turning point as it is set to become an affiliate of a so-called "Koo Bon-joon's Group" led by Koo Bon-joon himself who is a senior adviser to LG.
It will be interesting to see how Silicon Works will transform under Koo's direction. It is reported that Koo, who previously was the CEO of LG Semiconductor, still has significant interest in semiconductor business and it may be the reason why Silicon Works is at the center of five affiliates that are splitting off LG Group. If Silicon Works' new businesses become successful, it is likely that relationship with Silicon Works and LG Display and LG Electronics, which are already Silicon Works' customers, will become even stronger ever after the spin-off.
Because SiC PMICs are deeply related to automotive semiconductors, there is a great chance that Silicon Works will be a key partner of LG Electronics that is trying to grow its VS (Vehicle component Solutions) division as a core division for the future. In case of MCU business, there is a great chance that LG Electronics will use Silicon Works' MCUs for its home appliances.
It has already been confirmed that LG Group is putting much effort into Silicon Works' new semiconductor business. According to the industry, many researchers within LG Electronics' semiconductor development group called "SIC Center" excluding chip developers for TVs transferred to Silicon Works.
An official from Silicon Works explained that the company is looking into new businesses from many different angles.
Staff Reporter Kang, Hyeryung | kang@etnews.com