bHaptics has begun targeting the global market with its haptic suit called TactSuit X.
bHaptics (CEO Kwak Ki-wook) plans to introduce its haptic suit series called TactSuit X (X40 and X16) series at "CES 2021" that will start on January 10.
Haptic suit is a product that reproduces every experience that a user feels from contents such as games, movies, and music in sense of touch which is then felt by the user.
The TactSuit X series that was introduced for the first time last month is a B2C (Business to Consumer) wireless haptic suit line.
The company's flagship model TactSuit X40 in particular boasts advanced performance and outstanding design and it is the only haptic suit that can be linked to contents.
Due to these outstanding features, it received an Innovation Award honoree in the category of virtual and augmented reality.
TactSuit X40 is a vest-type haptic suit equipped with 40 haptic motors that can be controlled individually. The suit reproduces and delivers various senses through many combinations of the motors and provides a vivid experience where a user feels like he or she is actually in the corresponding content. If an avatar from the content gets shot by a gun, a user will feel the same sensation in the same spot of his or her body.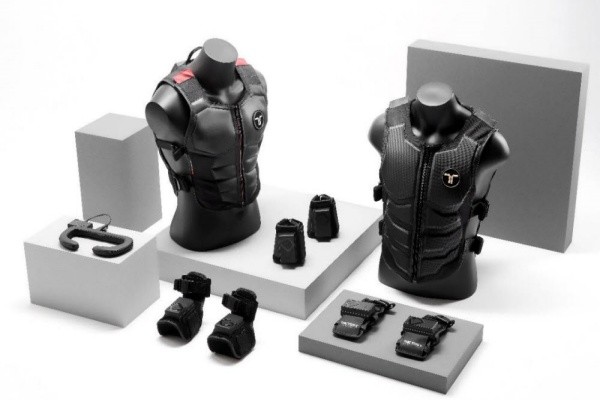 While TactSuit X16 uses a similar motor as that of TactSuit X40, it only uses 16 motors. Therefore, it costs less and is more accessible to consumers.
Due to its light weight (950g) and short length, it can be worn for a long time without any discomfort while sitting down. As a result, it is recommended for PC gamers.
The TactSuit X series can be linked to more than 50 popular VR games worldwide and provides the best gaming experience for users.
Even when it is used for contents that are not one of the 50 VR games, it can convert audio signals into haptic feedback in real time through an "Audio-to-Haptic" feature. It also provides both wired and wireless connections through Bluetooth and audio jack.
"We are extremely pleased about having an opportunity to introduce the TactSuit X series, which is the result of our technology and efforts, at CES 2021." said CEO Kwak Ki-wook. "With this opportunity, we are going to inform people who enjoy VR, PC and console games, movies, and music around the world about haptic suits that can enhance their current experiences."
Staff Reporter Yang, Seungmin | sm104y@etnews.com