A full-length interactive full motion video (FMV) game made by a South Korean company will be published on Steam for the first time. Because the game is also drawing popularity in China, the company is also looking into entering the Chinese market as well.
According to the industry on Wednesday, "Lost Angel" made by Intofeel Company will be published on Steam on January 20. Lost Angel is the first full-length interactive FMV game made in South Korea.
The game is based on a story where a Youtuber, who is the main character of the game, looks for leads to a COVID-19 vaccine and solves the leads as the game goes on. The game is based on a location in South Korea. Even though all casts speak English in the game, the game provides subtitles in many different languages. The game is based on 4K.
A FMV game utilizes actual videos that are already made or animations as the in-game graphics. Because a FMV game involves actual actors and actresses, it stimulates emotions through expressions that are more superb than 3D scans. Although FMV games died out after 2000s due to the development of computer graphics (CG), they have recently started to receive the spotlight again due to improvement in camerawork and supply of equipment and interactivity. Netflix, which is a global video streaming service and just entered the gaming industry, is also paying close attention to FMV games.
Intofeel Company is a broadcasting production company and made Lost Angel with its broadcasting producers as the key people. Lost Angel is expected to surpass the level of current FMV games in South Korea. Although FMV had been applied experimentally to indie games that required stimulation of feelings and targeted followers, quality of FMV games was not very good due to lack of necessary equipment and knowhow in development. Lost Angel was selected to be part of Korea Creative Content Agency's Second Chance Project and has been recognized for its contents structure.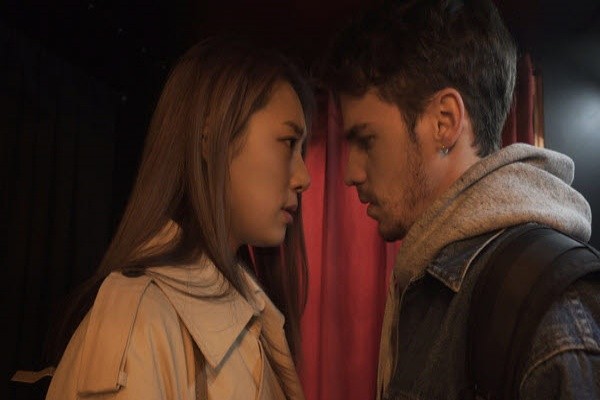 Lost Angel is also drawing interest from the Chinese market as well. Intofeel Company is in a discussion with a Chinese publisher due to a high level of interest towards exclusive publishing of the game. Although Intofeel Company is able to launch the game whenever as the game provides a translation service in Chinese, it has to consider the current COVID-19 climate.
"We focused our capabilities and knowhow through experiments on new media by our broadcasting producers." said Geum Seon-mi who is the director of Intofeel Company. "As we made contributions to contents volume in addition to different game elements, we hope that Lost Angel will be widely known throughout the world."
FMV games are being established as a new field in the global gaming industry. Netflix attempted to popularize interactive contents through "Black Mirror: Bandersnatch" and "Man vs Wild". As a result, it received positive responses towards interaction. The two contents broke away from passivity and provided an immersive experience similar to that of video games.
There was a successful case of commercialization of a FMV game. 100,000 copies of "Her Story", which was released in 2015, were sold in just one month. It involves a detective story where truths are uncovered based on questioning of suspects. Sam Barlow, who wrote the game, developed a game called "Telling Lies" afterwards and appointed a famous American actor with drew support from critics and Sam Barlow followers. "Erica", which was released through PlayStation 4, received a baton from Telling Lies and is helping spread popularity of FMV games.
"Until now, movies and games have not utilized each other's storytelling and interaction very well." said Jack Attridge who is the co-founder of Flavourworks. "FMV games are an attempt for perfect harmony between movies and games."
Staff Reporter Lee, Hyeonsoo | hsool@etnews.com