SK Hynix has made a crucial decision to develop "next next-generation" memories. In order to develop a new concept of memory technology that will become the company's key business in the future faster than its competitors, it has reorganized its R&D group through a recent restructuring. With this move, it plans to improve performance of its DRAMs and NAND flash memories that are expected to be released soon and develop next next-generation memory technology faster than its competitors.
According to the industry on Tuesday, SK Hynix recently established a new R&D group called "RTC (Revolutionary Technology Center)".
RTC has been established under the company's Future Technology Research Institute that is the birthplace of the company's memory technology. The company has gathered research departments that focus on next next-generation memories within the institute to the RTC and simplified the organizational system.
Vice President Kim Jin-guk, who is the head of the institute, will be in charge of the RTC. The company is likely to carry out a clearer and more effective R&D strategy by dividing the RTC to a department that focuses on development of memory technologies such as 4th gen 10nm-class DRAMs and 176-layer NAND flash memories that need to be taken care of immediately and a group that adjusts direction of development depending on medium to long-term roadmaps.
Regarding the RTC, SK Hynix stated that it has established the center in order to strengthen competitive edge of its memory business and to develop new technologies faster than its competitors.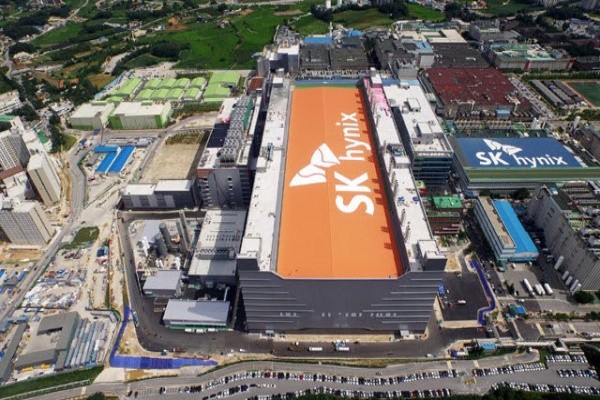 The RTC is drawing eyes as its name states "Revolutionary Technology". It is reported that the center will work on development of HBM (High Bandwidth Memory) and ReRAM (Resistive RAM) that drastically improve information processing speed and 3D DRAM that has STT-MRAM (Spin-Transfer Torque Magnetoresistive RAM), which solves a volatile information issue that is seen as a weakness of DRAMs, PRAM (Phase-change RAM), and DRAM stacked vertically just like a NAND flash memory and improves both capacity and speed.
SK Hynix has been working with Kioxia on STT-MRAM since 2011. It was the first one to introduce HBM memory technology in 2013 and it recently introduced HBM2E memory. It is reported that the company's Future Technology Research Institute has been consistently working on PRAM for a long time.
Vice-Chairman Park Seong-wook of SK Hynix, who was the CEO of SK Hynix in 2017, once mentioned during an event that PRAM is the most likely candidate out of next-generation memories that would be mass-produced in the near future.
However, these new memories still lack productivity significantly compared to universal memories such as DRAM and NAND flash memory. The RTC will focus on solving various issues that can arise from production processes and look for different ways to reduce production costs. In addition, it will look for semiconductor architectures and materials that have never been used or attempted by the global semiconductor industry.
SK Hynix has been working very hard to continue to improve its technological capabilities by investing $2.94 billion (3.2 trillion KRW), which is its biggest annual investment, in 2019 and $2.30 billion (2.5 trillion KRW) between the first and the third quarter of 2020 that corresponded to 11% of its revenue.
One expert from the industry said that SK Hynix has been very active in developing future technologies through different measures such as a program called "Creative Lab" and that the RTC will materialize new ideas into new reality.
Staff Reporter Kang, Hyeryung | kang@etnews.com