Global automakers are evolving into data platform companies. Present cars are able to collect various information through sensors and electronic parts. Unlike the past, they are gradually changing into a platform similar to smartphones. Based on collected data, automakers are able to improve performance of their products and services and use the data for research and development (R&D) on batteries and autonomous driving systems. The data can also push forward an era of autonomous driving and assist automakers to enter or collaborate with different industries such as insurance.
Tesla is a prime example that actively utilizes data collected through its electric vehicles. Tesla is the top electric vehicle manufacturer in the world. But it is also seen as a big data company. It had to create a structure that conforms to collection of data information to implement its autonomous driving system called Autopilot. Tesla collects various information through communication modems mounted on its electric vehicles and it continues to improve its services based on the information.
In South Korea, Hyundai Motor Company, Kia Motors, and Genesis Motor are the automakers that are very active in utilizing data. Not only do they improve their products and services, but they also share information and data with mobility startups and insurance companies.
Most of Hyundai Motor Group's new cars are connected cars mounted with communication modems. Although the group's connected car service is a paid service, the group is doing everything it can to raise usage rate by providing the service for free for new connected cars. In 2020, the group even put out "5+5 years free plan" for customers who purchased its new connected cars.
The number of people joining the group's connected car service has been increasing rapidly. The number was around 2 million people by the end of October last year. Considering the fact that the number just surpassed 1 million people in June of 2019 when the service was first launched in 2003, the service has been making a steep growth.
Data collected through cars can be used for various purposes. Data collected through electronic control units (ECU) can be used to check whether software (SW) and hardware (HW) are working properly. The data can also be used to find out the appropriate timing for maintenance and alert drivers about possible maintenance that needs to be taken care of. If SW needs to be connected, one can use the group's wireless SW update system called over-the-air.
Over-the-air system eliminates any inconvenience of having to visit service centers. The group can continue to improve level of completion of its products by preventing defects early on. It can also share its data with automotive parts manufacturers to assist them improve qualities of their products. Automotive parts manufacturers are also highly interested in data collected by the group's cars. Mando has been working with rental car companies to collect information on how its products are operating through IoT (Internet of Things).
Data can also be used to improve efficiency of electric vehicle batteries. Based on driving records and battery use and history of battery charging, performance of batteries or battery management system (BMS) can be improved. Collecting information in real time can prevent data from being omitted and be used to figure out the cause of a fire.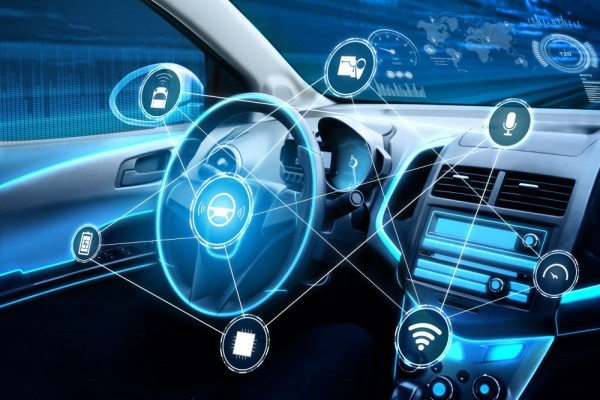 Performance of car navigation systems that has been poorer compared to performance of mobile navigation systems can also be improved. With consents from drivers regarding collection of personal information, car navigation systems will be able to figure out locations of every cars that are on the road. As a result, they will be different from mobile navigation apps that need to be launched every time. Automakers will be able to provide the best route for each driver through their navigation systems.
Data can also collect traffic in formation through sensors and inform surrounding cars about the information and prevent accidents from occurring. It can be used to find out presence of an unexpected object on the road or construction and send the information to cars that are going to be approaching the object or construction. Automakers can also utilize data to look for areas in ADAS (Advanced Driver-Assistance Systems) maps or HD maps that need to be improved and inform companies that have created the maps.
Data on driving can also be shared with insurance companies. Insurance companies can figure out tendencies of drivers based on speeding, sudden deceleration, and sudden acceleration. In fact, Tesla launched Tesla Insurance in 2019 and entered an insurance industry. Hyundai Motor Group is also providing information related to driving to insurance companies in order to introduce products that offer special options for safe driving.
Automakers can also collaborate with various mobility companies by utilizing information on vehicle location and digital keys. Hyundai Motor Group has already formed partnerships with a parking service company Parking Cloud, a valet service company Last30min, car wash service companies Happy Technology and AUTON, and a chauffeur service company Roadwin Human. It is expected that the group will continue to seek partners to provide better services for its customers.
As cars are becoming a data platform, automakers are doing everything they can to secure additional members of their connected car services as they are likely to fall behind if they are not able to do so.
Number of members of the Hyundai Motor Group's connected car service is also expected to go up rapidly in 2021 as the group is planning to increase number of cars applied with the over-the-air system starting with a luxury Genesis sedan "G90". Car owners can add features to their cars even after the purchase just like smartphones. Connected car services will become very essential for automakers to provide high-quality services and maintenance services.
Based on the current South Korean law, it is not an issue for automakers to collect personal information as long as they have consents from their customers. However, they need to be equipped with technologies that can completely prevent any risk of hacking. In July of 2015, Fiat Chrysler Automobiles recalled 1.4 million units of Jeep Cherokee due to a concern about hacking. Connected cars will always be exposed to hacking as they are always connected to mobile networks. As a result, automakers need to perform over-the-air security updates periodically.
The South Korean Government and the National Assembly need to actively support South Korean automakers so that they can continue to improve their technologies by utilizing data. However, they also need to establish strict security regulations so that there is no risk of personal information being leaked.
Staff Reporter Park, Jinhyeong | jin@etnews.com