Apple is reported to be planning on using OLED panels with improved refresh rate for its next iPhone that is scheduled to be released in the upcoming year. Refresh rate indicates number of frames expressed by the display in one second and higher refresh rate provides clearer and more natural images. Samsung Display and LG Display will be responsible for supplying the OLED panels that will be used for iPhone 13.
According to the industry on Wednesday, Apple is planning on mounting few iPhone 13 (tentative name) models with 120Hz OLED displays. Out of the four iPhone 13 models, only the top two models will be mounted with 120Hz OLED panels.
The 120Hz OLED panel is expected to be applied with low-power display driver technology called "LPTO-TFT (Low-Temperature Polycrystalline Oxide-Thin Film Transistor)". It is reported that Apple has finalized on specifications for the 120Hz display and is working with its partners on the development.
Higher refresh rate is good for action movies in which scene change is very rapid and it allows video games to be clearer and more natural. It is reported that the iPhone 12 models that were released this year have refresh rate of 60Hz. In other words, the two iPhone 13 models' refresh rate will be doubled compared to the iPhone 12 models.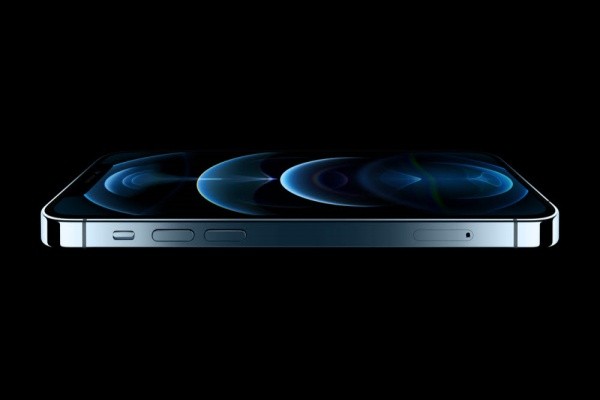 With a change in refresh rate, the backplane (pixel circuit) will be changed as well. The 120Hz OLED panel is expected to be applied with LTPO-TFT technology. LTPO combines strengths of a LTPS (Low-Temperature Polycrystalline Silicon) that have good electron mobility and stability and strengths of an oxide that has good uniformity and low current leakage and its biggest strength is its ability to improve power consumption. Apple has decided to use LTPO-TFT technology in order to offset increase in power consumption resulting from improved refresh rate, and its next iPhones are expected to have much improved display performance.
This is the first time Apple is using 120Hz panels for its iPhones. The reason why Apple is planning to use OLED panels with higher fresh rate for its next iPhones is because it wants to be prepared for competitions in the global smartphone market and is seeing continuous development in display technologies. Samsung Electronics mounted the Galaxy S20 series that was released early this year with 120Hz OLED displays and it also used 120Hz OLED displays for Galaxy Z Fold 2 and Galaxy S20 FE that were released in the second half this year. Because Chinese smartphone manufacturers such as Xiaomi and OPPO are also putting out smartphones with 120Hz OLED displays, the global smartphone industry is experiencing a trend where more smartphone manufacturers are beginning to use OLED displays with high refresh rate such as 120Hz.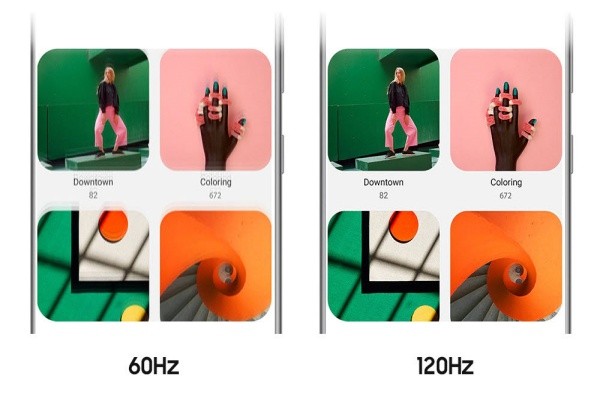 Apple using high-performance OLED panels will be a great opportunity for South Korea's display industry and related industries in the upcoming year. Apple plans to have four different iPhone 13 models just like the iPhone 12. All OLED panels for the iPhone 13 will be supplied by Samsung Display and LG Display. Samsung Display has been supplying OLED panels since 2017 when Apple used OLED panel for the first time for iPhone X while LG Display has been supplying its OLED panels since 2019 when the iPhone 11 was released.
Samsung Display and LG Display are expecting to see a boost in their overall performance as the 120Hz OLED displays that will be used for the top two models of the iPhone 13 will force the two companies to ask for higher prices from Apple due to upgraded performance and it is presumed that Samsung Display and LG Display will supply 120 million and 40 million OLED panels respectively for the iPhone 13 that is 20 million OLED panels more for each company compared to how many OLED panels they supplied this year for the iPhone 12.
Because there can also be changes to materials and parts such as display driver IC, RFPCB (Rigid-Flex Printed Circuit Board), and OLED luminescence materials depending on improvement in performance of OLED panels and increased supplies by Samsung Display and LG Display, Samsung System LSI Business, Silicon Works, BH, and Neolux that are part of Apple's SCM (Supply Chain Management) for OLED can also expect to see a boost in their performance in 2021.
"Although supply amount can vary depending on actual sales, future is bright for Samsung Display and LG Display as Apple plans to release four iPhone 13 models just like the iPhone 12 and two of the models are expected to have high-performance OLED panels." said one industry official who is familiar with Apple. "Because iPhone sales have been positive despite the global pandemic, there are high expectations for Apple's next iPhone."
Companies such as Samsung Display, LG Display, and BH stated that they cannot disclose any information related to their customers when they were asked about their situations with Apple's next iPhone.
Staff Reporter Yun, Geonil | benyun@etnews.com