It is reported that Samsung Electronics has decided to ship 300 million mobile phones including smartphones in 2021. Due to the global pandemic, the company's mobile phone sales dipped below 300 million for the first time in nine years. However, as the global economy shows signs of recovery gradually, the company established a plan that matches its plans before Covid-19 and is looking to ship 300 million mobile phones annually once again. It is also expected to push for increased supply of foldable smartphones and expansion of its lineup of medium and low-end 5G models on full scale in 2021.
According to the industry on Wednesday, it is reported that Samsung Electronics plans to ship 307 million mobile phones in 2021. Out of 307 million mobile phones, 287 million of them will be smartphones while the rest will be feature phones.
The company's plan for 2021 is about 14% increase compared to its projected number in 2020. The company shipped total of 189.4 million mobile phones by the end of the third quarter, and it is estimated that the company will ship total of 270 million mobile phones in 2020 when the projected number for the company's shipment in the fourth quarter is added.
The fact that Samsung Electronics' annual shipment is expected to be below 300 million units is very rare as it will be the first time since 2011. This rare occurrence is likely a result of the global pandemic that has been spreading rapidly throughout the world since January.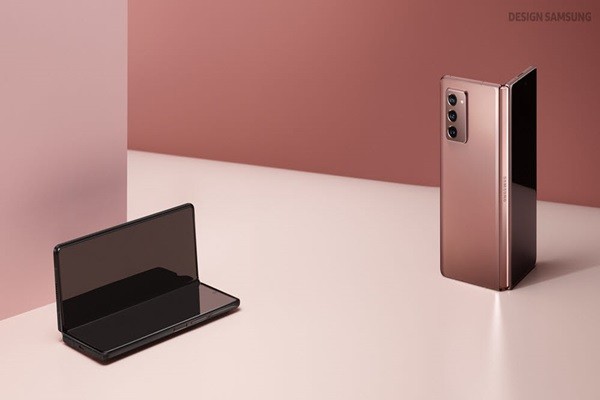 The global smartphone market showing signs of recovery is likely the reason why Samsung Electronics has set an annual shipment to be 300 million units once again for the upcoming year. Actually, the global smartphone market has shown signs of recovery in the second half this year compared to the first half when the entire world was suffering from COVID-19. The fact that many countries are implementing policies to support their economies and that pharmaceutical companies have started to supply vaccines are also positive signs.
However, Samsung Electronics is still taking a cautious approach. Initially, people from inside and outside of Samsung Electronics predicted that Samsung Electronics' annual shipment of smartphones in 2021 would exceed 300 million units and even reach somewhere between 310 million and 320 million units due to the U.S. Government's restrictions on Huawei.
The fact that Samsung Electronics has decided to make 287 million smartphones in 2021 indicates that Samsung Electronics believes that there still will be many uncertainties in 2021.
One high-ranking official from the smartphone industry said that Samsung Electronics wants to be conservative when it comes to 2021 despite potential benefits from Huawei being imposed with restrictions.
It is expected that Samsung Electronics will also focus on restructuring its lineup of flagship smartphones, increasing number of 5G models, and strengthening sales of medium and low-end mobile phones in 2021.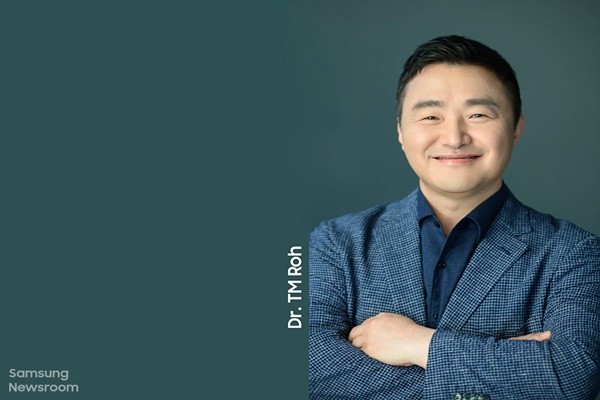 It is reported that Samsung Electronics plans to manufacture total of 49.8 million flagship models that include its Galaxy S21 series and foldable smartphones in 2021. Because it plans to manufacture about 6 million foldable smartphones including its current models and new models that are scheduled to be released in the second half, its foldable smartphones are likely to replace the company's Note series. Out of 6 million units, half of them will be its economic foldable smartphone model Galaxy Z Flip 2 (tentative name) which indicates that the company will focus on popularizing foldable smartphones in 2021.
The company will also focus on increasing number of its 5G models. In addition to flagship models, the company plans to release 5G models of its medium and low-end models Galaxy A32 and Galaxy A22, which is manufactured through outsourcing production, in the first half and the second half respectively. Total of 237 million units of the Galaxy A series and the M series, which are largely responsible for the company's smartphone sales, will be shipped in 2021.
It is estimated that 55 million smartphones will be manufactured by joint development manufacturers (JDM). Just like this year, about 20% of the entire smartphones that will be shipped in 2021 will be manufactured by JDMs.
Samsung Electronics is the world's largest mobile phone and smartphone manufacturer. As a result, it has huge impact on back-end industries in South Korean and other countries. Based on its plan for mobile phones and smartphones in 2021, back-end industries are expecting to see better results next year than this year. They will benefit especially from increased demands for high-performance components that will go into Samsung Electronics' foldable and 5G smartphones. However, it is likely that they will experience some burdens from an aspect of profitability as the global flagship smartphone market becomes stagnant and as large portion of Samsung Electronics' smartphone sales come from its medium and low-end models.
Regarding the company's business plan for mobile phones in 2021, Samsung Electronics stated that it cannot disclose any detailed information and strategy related to its 2021 plan for mobile phones.
Staff Reporter Yun, Geonil | benyun@etnews.com & Staff Reporter Park, Jungeun | jepark@etnews.com