LG Electronics has decided on LG Rollable (tentative name), Rainbow, and LG Q83 to be part of the smartphone lineup for the first half of 2021. Its strategy is to take the leadership in next-generation smartphone form factors by becoming the first smartphone manufacturer to apply rollable display and also secure practical interests through premium and budget smartphones.
In March of 2021, the company plans to release its flagship smartphone "LG Rainbow" in South Korea. It will also introduce LG Rollable and LG Q83, which is a budget smartphone, in the first half as well.
"LG Rollable", which will be the second product of the company's Explorer Project, can be stretched out to 7.4 inches from 6.8 inches. Field tests by South Korean telecommunications companies will take place at the end of this month or early next month. LG Electronics will decide on the release date of "LG Rainbow" depending on results from field tests.
Thinness and light weight are the main advantages of LG Rollable over foldable smartphones. LG Rollable also does not leave any wrinkle on the screen that has negative effect on immersive experience. One high-ranking official from a telecommunications company said on December 13 that both the feeling of holding LG Rollable and the product's usability when the screen is stretched out feel better than that of foldable smartphones and that it is a plus that the product does not cause any wrinkle or deformation on the display.
LG Rollable is an important product that will determine LG Electronics' smartphone business's fate in the future. Although a Chinese brand introduced a prototype for rollable smartphone before LG Electronics, LG Electronics is seen to be at the top when it comes to knowhow in production process and level of completion as it has been working on the technology for a long time.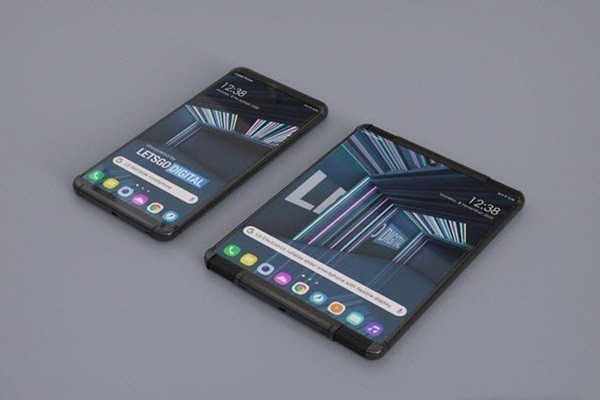 "LG Rainbow", which is the first flagship smartphone for the company's Universal Line and is based on a bar-type smartphone design, is a model designated to help the company's market share. It is the successor to LG Velvet and succeeds the V series such as LG V50 ThinQ and it will carry on the company's lineage of premium smartphones. It is reported that LG Rainbow provides high-performance specifications due to Qualcomm's Snapdragon 888 and is also based on LG Velvet's design. It is also expected to create a new competition when it comes to the writing input field as it comes with Wacom's AES (Active Electrostatic) stylus pen.
LG Electronics is also ready to release a budget smartphone, which has made major contribution towards the company's smartphone sales this year, as well. LG Q83 will be available with excellent hardware specifications compared to its price and it is applied with an unique rear camera design. It will target both domestic and foreign markets. It is reported that LG Q83 will be known as K series overseas and that it will be used to pioneer 5G market for LG Electronics. A high-ranking official from LG Electronics said that the MC business division has been able to save production cost this year and that the division will continue its smartphone business in 2021 mainly through premium smartphones.
Staff Reporter Park, Jungeun | jepark@etnews.com