Samsung Electronics plans to introduce four foldable smartphone models that include two "fold-type" smartphones that can be opened side to side and two "flip-type" smartphones that can be opened up and down. All of these smartphones will be released in the second half. This decision is drawing attention from the global smartphone industry as Samsung Electronics is changing its flagship smartphone strategy after it had been launching the Galaxy series and the Note series in the first half and the second half respectively.
The company plans to release two Galaxy Z Fold3 (tentative name) models and two Galaxy Z Flip2 (tentative name) models. Galaxy Z Fold3 is the successor to Galaxy Z Fold2 that opens side to side and it will be a model that targets the global market and the Chinese market. Both models will be supporting 5G.
Galaxy Z Flip2 will be available in high-end and general models. Unlike how Galaxy Z Flip was available in 5G and LTE models, it is reported that both of the Galaxy Z Flip2 models will support 5G but have different performance and features. It is reported that Samsung Electronics has set up a plan to start manufacturing these foldable smartphones in August next year.
Foldable smartphone will be an important product that will lead the company's smartphone business moving forward. In a situation where the global smartphone market is saturated, it has been pioneering the market by being the only one that is able to mass-produce foldable smartphones. It also made significant foldable smartphone sales. During a conference call for the company's third quarter performance, the company emphasized that there were steady sales of Galaxy Z Flip and Galaxy Z Fold2 despite reduced demands for smartphones globally due to COVID-19. In order to diversify and strengthen its lineup of foldable smartphones, it has prepared general and high-end foldable smartphones (Z Flip2) for next year and is also pushing for an upgrade to its main foldable smartphone Galaxy Z Fold3.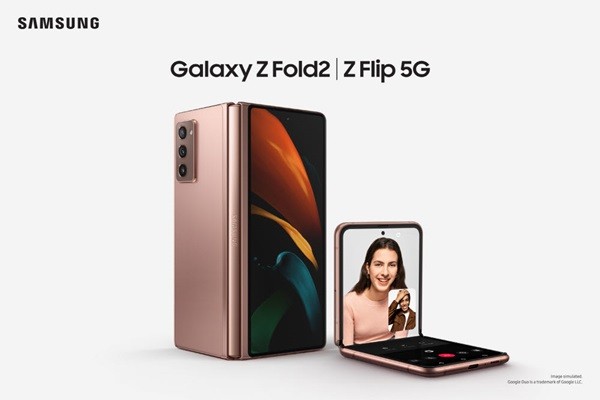 It can be seen that the company plans to replace the Note series with foldable smartphones as the second-half strategic smartphones as it prepares to release the four foldable smartphone models in the second half next year. Its strategy is to combine the S series and the Note series by including a pen input feature to the new Galaxy S series that will be available in the first half next year and focus on promoting its foldable smartphones in the second half.
The Note series will be discontinued eventually. The company also plans to include a pen input feature to Galaxy Z Fold3. As the Note series will no longer be different compared to other Samsung smartphones, it is reported that Samsung Electronics has not set a specific plan for new Note series.
It is reported that Samsung Electronics' "expendable (rollable)" smartphone, which has been rumored to be released in 2021, will not be included in the company's business plan in 2021. It is expected that the company will focus on foldable smartphones first and introduce a new form factor that allows a screen to be stretched upwards after 2021. When asked about the foldable smartphones that will be released in 2021, the company stated that it cannot disclose any information regarding its upcoming products.
Staff Reporter Yun, Geonil | benyun@etnews.com & Staff Reporter Park, Jungeun | jepark@etnews.com