LG Energy Solution is making necessary preparations to become the main cylindrical battery supplier of Tesla. It plans to extend "21700" cylindrical cells production lines at its plant in Nanjing, China and solidify its status as a leading electric vehicle battery supplier in the world.
According to the industry on December 4, Tesla has decided to use LG Energy Solution's batteries for "Model Y" that is scheduled to go into production in the first half next year.
LG Energy Solution's battery is the 21700 cylindrical battery that is based on NCM (Nickel, Cobalt, Manganese) cathode material. The 21700 battery indicates a cylindrical cell with 21mm x 70mm dimensions.
The battery has longer diameter than the 18650 cylindrical battery and has 50% more energy density.
LG Energy Solution's 21700 battery has the highest energy density compared to other cylindrical cells on the market. As a result, it also can provide more range for electric vehicles.
According to the industry, the company's 21700 battery's energy density is 257.1Wh per kg. Compared to the energy density of LFP battery (170.18Wh) of CATL, which is the biggest battery maker in China, LG Energy Solution's 21700 battery's energy density is higher by 86.92Wh.
This is the reason why LG Energy Solution has obtained a contract from Tesla. Tesla ultimately decided not to launch a standard model version of Model Y. Model Y will be available in a long-range model and a performance model.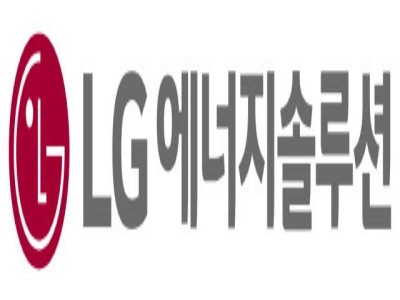 The long-range model has a range over 500 kilometers. The range of Model 3 equipped with CATL's LFP battery is only around 400 kilometers. On the other hand, the range of Model 3 equipped with LG Energy Solution's cylindrical cell is over 500 kilometers.
By obtaining a contract for Model Y following a contract for Model 3, LG Energy Solution is gaining grounds to become the main battery supplier of Tesla. LG Energy Solution manufactures battery cells from its Ochang plant and supplies them to Tesla's Gigafactory in Shanghai.
The company plans to push for an extension of its Nanjing plant in order to meet demands from Tesla. According to a local government in China, the company plans to invest $500 million until next year and increase annual production capacity cylindrical cells from its Nanjing plant to 8GWh.
Kim Jong-hyeon, who is the president of LG Energy Solution, once said during his tenure as the head of LG Chem's battery business that he plans to grow LG Energy Solution as the unrivaled electric vehicle battery manufacturer in the world by actively targeting the global cylindrical cell market for electric vehicles that is growing at a rapid rate.
Staff Reporter Kim, Jiwoong | jw0316@etnews.com