SsangYong Motor has begun pilot production of its first electric vehicle "Korando e-MOTION" in order to check its workability before its release. It is likely that the vehicle will be launched after February next year depending on market circumstances.
The company is also working on improving competitive edge for its future products while preparing for a successful release of Korando e-MOTION. It recently received a certification to test energy consumption efficiency of electric vehicles on its own considering a possible expansion of its electric vehicle lineup and is also scheduled to conduct a test for autonomous driving level 3.
According to the company, it has begun manufacturing test vehicles from its production line in Pyeongtaek in order to check the vehicle's workability.
Korando e-MOTION is the company's first electric vehicle and is a midsize SUV. The company finished the development early and has begun pilot production after overhauling necessary production lines. An authorized agency called Korea Petroleum Quality & Distribution Authority measured energy consumption efficiency of the vehicle back in July and submitted the measurement to Korea Energy Agency.
SsangYong Motor recently received a certification that allows the company to measure efficiency of electric vehicles on its own. Although most systems of Korando e-MOTION is similar to that of gasoline-powered vehicles, the vehicle requires additional equipment such as dynamic nanotechtronic monobot and integrating wattmeter as it has different power source.
The company obtained a certification in order to reduce time for certification in the future if it decides to expand its electric vehicle lineup and goes through annual change. Although there are seven authorized agencies including Korea Petroleum Quality & Distribution Authority, necessary time to obtain certification in the future may increase as more electric vehicles flow into the South Korean market.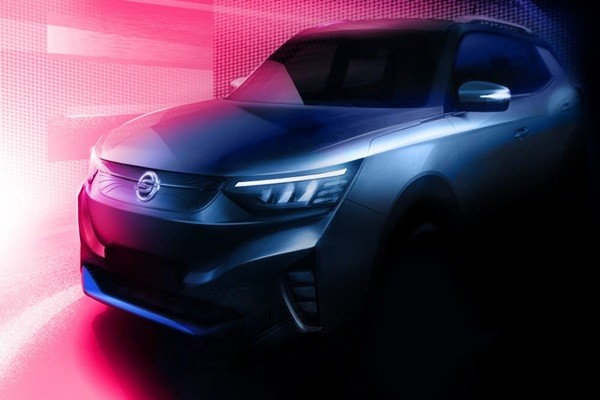 It is understood that the company has yet to request an evaluation from the Ministry of Environment regarding incentives for electric vehicles. Once the ministry certifies a product, a consumer who buys the product will receive incentives from the government and local government. Evaluation is done by Korea Environment Corporation on 12 items that includes range with single charge, gradeability, operating environment, and charging time.
"Because the corporation's evaluation is on 12 items, evaluation normally takes anywhere between two months and two and half month." said one industry official. If everything goes smoothly, it can be possible that the vehicle will be launched in next February. SsangYong Motor plans to decide on the release date after considering many aspects such as possible release dates of competitors' electric vehicles.
The market's interest has been on the vehicle's range with single charge. Because it is reported that the vehicle will be equipped with LG Chem's 61.5 kWh battery, the vehicle will be competitive if its range is at least 400 kilometers.
In case of its competitor's electric vehicle, the vehicle is equipped with 64 kWh battery and has a range of 480 kilometers with single charge based on the Worldwide Harmonized Light Vehicles Test Procedure.
SsangYong Motor plans to expand its electric vehicle lineup starting with Korando e-MOTION. It is looking to target markets for electric vehicles by adding small and medium-sized electric vehicles. However, performance of Korando e-MOTION is very important as the company has yet to invest in studies on other electric vehicles.
"After starting on the E100 project (project name for Korando e-MOTION) back in 2016, we completed various tests and we are in a process of manufacturing pilot vehicles to confirm the vehicle's workability." said a spokesperson for SsangYong Motor. "We also plan to test autonomous driving level 3 and focus on securing competitive edge for our future vehicles."
Staff Reporter Park, Jinhyung | jin@etnews.com